When it was originally announced, way back at the end of December 2007, that Peter Jackson would be producing a return to Middle Earth in the form of two films based on "The Hobbit," the intention was to have the first movie in theaters in 2010. Well, 2010 has rolled around, and the film isn't yet before cameras -- the last there was any news, was a post on Ian McKellen's website, stating that the films were set to go in New Zealand in June.

There have long been rumors of further delays on the project, however, and today brought a wealth of news that seems to confirm this. Firstly, Andy Serkis was on the red carpet at the Empire Awards, and was asked by Digital Spy if the film was set to start filming soon, to the response "It is, apparently! At some point towards the end of this year, I expect it'll start kicking off." This is the first concrete news on a further delay in shooting, and it's backed up by a look at the same page on Ian McKellen's website, which now reads that the film will begin filming "at a time to be announced," rather than the June date that was previously there. Between the two, and the lack of any casting announcements or official start of pre-production, it sounds like pretty firm confirmation that the start date has been pushed back.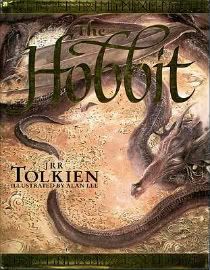 As for the reasoning behind this, The One Ring.net (via Digg), who traditionally have excellent sources within the series, often from Jackson or Guillermo Del Toro themselves, said over the weekend that not only is the start likely to be delayed, but that it's due, as many thought, to the uncertainty as to the future of "The Hobbit" rights holders MGM. The studio, who are teaming with New Line to produce the film, are in colossal amounts of debt, and negotiations have been underway for some time for other parties to purchase the studio and its properties. Time Warner (who own New Line), Access Industries and Lionsgate were all in the running, but Variety reported last week that Lionsgate had dropped out, and that it was possible that the company's debtors would reject offers from the other two bidders. It makes sense that no greenlight will be forthcoming until this situation's sorted out -- as the site's source says "The MGM situation carries great importance."

A delay of this nature means that, with principal photography set to last over a year, that the planned 2011 release date will be totally unworkable, and even 2012 could be at risk if the film slips any further. Hopefully, the situation'll be resolved soon -- as good as the finished product is likely to be, the longer it takes to get underway, the longer it'll be before we see a more personal work from Guillermo Del Toro...