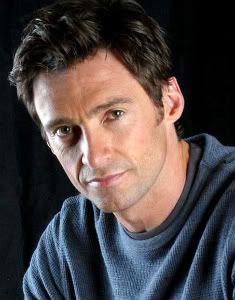 While the performances in his films are undeniably excellent, we're yet to be convinced of the talents of director Lee Daniels, partly because we've seen his first film "Shadowboxer," which is awful and, somehow manages to totally miscast Helen Mirren, and partly because his overwrought direction was unquestionably the weakest aspect of the vastly overrated Oscar nominee "Precious."

Along with a possible film version of gaudy Vietnam musical "Miss Saigon," Daniels has been circling the civil rights drama "Selma," which will focus on the famous march from Selma to Montgomery, and President Lyndon Johnson's shifting values as he watches Martin Luther King Jr. and other civil rights activists fighting for their rights. But we haven't heard much about that film, until now.

Daniels gave an interview to USA Today, focusing on the build up to the Oscars, and reveals that the film is set to shoot in May, and that Hugh Jackman is the only cast member locked in so far. It's the first we've heard of Jackman's presence in the film, and while there's no word yet as to what role he'll be playing, considering Jackman is 41 and then racist Alabama governor George Wallace was 44 when he took office, that might make sense, but Empire also suggests he might play the smaller part of James Reeb, the Unitarian minister who was murdered by a white mob during the march. Rumors had Robert De Niro previously attached to the role of George Wallace, but now that he's confirmed to be shooting "Dark Fields" in May, we think its safe to say he's moved on.

Jackman already has a busy schedule lined up as he's set to shoot the comedy "Avon Man" next month, the robot-boxing movie "Real Steel" this summer and "Wolverine 2" in January.

With a May start date looming, we imagine we'll see the rest of the cast fill in shortly, and it seems likely to be a fairly starry ensemble. We only hope Daniels can raise his game to match them.