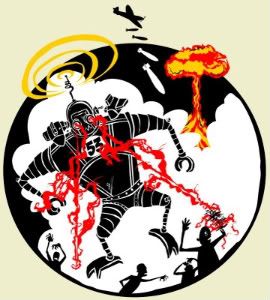 It's almost two years since Steven Spielberg justifiably received some of the worst reviews of his career for "Indiana Jones and the Kingdom of the Crystal Skull" and since production wrapped on the mo-cap adventure "The Adventures of Tintin: The Secret of the Unicorn" a year ago, the director hasn't got another project going -- he couldn't cast "Harvey" after Robert Downey Jr pulled out, and various other projects (adventure "The 39 Clues," the Martin Luther King biopic, Jonathan Nolan's sci-fi picture "Interstellar," "Matt Helm," which Deadline confirms would have starred Jon Hamm) are either a few years off, or have fallen through altogether.

A version of stage hit "War Horse," from "Billy Elliot" writer Lee Hall, looks like a serious possibility, as did a biopic of George Gershwin, which was set to topline "Star Trek"'s Zachary Quinto, although Mike Fleming claims that the buzz is fading on that. Instead, the writer suggests that Spielberg is now circling an adaptation of the upcoming novel "Robopocalypse," from author Daniel H. Wilson.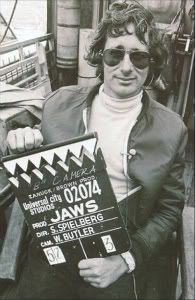 The book, which is still being written, is an epic about a war between the human race and robots (as the title might suggest). Wilson has a PhD in robotics, and was previously the author of the pseudo-self-help book "How To Survive A Robot Uprising," which Dreamworks were developing into a comedy with Mike Myers, although that project appears to be dead now (presumably because it had Mike Myers in it). Drew Goddard ("Cloverfield," "The Cabin In The Woods") is behind the script, and apparently it's a serious contender to become Spielberg's next project.

We're not sure this is what we were after from the great director. Maybe it's just that "Terminator: Salvation" put us off robot uprisings for a while, but this seems like rather stale material, unless Wilson has a really fresh approach -- presumably, his background will be more scientifically accurate than McG's movie, but that's not really enough to entice us, particularly as Spielberg tackled the near-extinction of mankind at the hands of machines (machines driven by aliens, sure, but still machines) only a few years back with "War of the Worlds." "Gershwin," "War Horse" or even the long-gestating "Lincoln" biopic all seemed like bigger artistic stretches, although we're starting to wonder if the latter is just an elaborate joke between Spielberg and Liam Neeson.