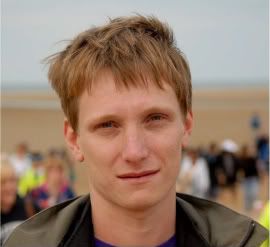 We've been talking up "The Scouting Book For Boys" ever since we fell hard for it at the London Film Festival, and with good reason -- it's one of the freshest, most original British films of the past few years. The film finally hits cinemas in the U.K. today, and we urge any readers over there to check it out this weekend (you can check out the trailer below). Director Tom Harper has been doing the press rounds in support of the film, and has revealed some details on a couple of his upcoming projects.

Firstly, he's confirmed that he'll be directing the first two episodes of "This Is England 86," Shane Meadows' TV sequel to his best film, 2007's "This Is England." It'll see Harper re-uniting with "Scouting Book" writer Jack Thorne, who's co-written the scripts with Meadows, who'll direct episodes three and four. Shooting starts at the end of this month, and Meadows revealed on his forums that, plot-wise, "Milky is Alive, Combo Returns and Woody is now Climbing the Management ladder at Quick Save and About to Marry Lol." Which obviously may not mean a great deal if you didn't see the original, but quite frankly, you should have by this point.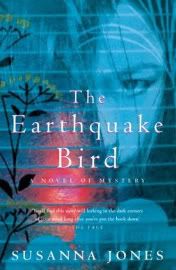 Harper will also pair with Jack Thorne for "Two and Three," a feature which will be shot in five days, following the lead of Meadows' film from last year, "Le Donk and Scor-Zay-Zee" and is working on an adaptation of Susanna Jones' mystery novel "The Earthquake Bird," about a British translator in Japan whose best friend is murdered. (Thorne meanwhile, is currently adapting the Nick Hornby novel "A Long Way Down" for the producers of "An Education.")

But before these, the director looks to reteam with the producers of his debut (and of "Slumdog Millionaire"), Ivana Mackinnon and Christian Colson, on "Cheerleaders," which, according to an interview with Time Out, is about "cheerleaders in a Hackney comprehensive. An American teacher comes to train this cheerleading squad. The teenagers she manages to recruit, as you might expect, are the antithesis of the American dream - they drink and smoke, get pregnant and gets into fights." It sounds a little generic, but we can only assume from the pedigree of those involved that it's going to bring something fresh to a well-worn premise. Whatever happens next, we're looking forward to something new from the director.