Just a few weeks ago, it was announced that Christoph Waltz had joined the Reese Witherspoon and Robert Pattinson depression-era romance, "Water For Elephants."

What wasn't reported then, and that Deadline reports today is that by taking that role, Waltz effectively had to drop out of David Cronenberg's forthcoming "The Talking Cure" leaving producers scrambling to find a replacement for the film that is set to start shooting on May 17th.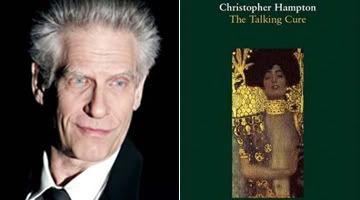 Well, the story has a happy ending as the equally awesome Viggo Mortensen is set to team up with Cronenberg for their third collaboration, replacing the departed Waltz in the role of Sigmund Freud. The film is based on the Christopher Hampton play and follows the founding fathers of psychoanalysis, Carl Jung and Sigmund Freud, and their complicated relationships with a brilliant and beautiful patient, Sabina Spielrein. Mortensen joins Keira Knightley and Michael Fassbender who will be playing Spielrein and Jung respectively.

Production was originally slated to take place in Germany, and we imagine that's still the case. The film will shoot for ten weeks, which likely means a 2011 release. Either way, the cast is top notch and we can't wait to see how Cronenberg plumbs the depths of Freud and Jung.