With spring in the air, and their financial problems seemingly behind them, The Weinstein Company are entering 2010 with a bounce in their step as they have laid out their release schedule for the year, and picked up one more film for their upcoming slate.

For those of anxious to see the highly buzzed about "Blue Valentine" starring Ryan Gosling and Michelle Williams, you have a bit of a wait ahead of you. TWC has slated the film for an awards friendly December 31st release. However, as we previously reported, expect some of relationship rehearsal footage to hit the web in advance of the film.

We barely heard much about this film both before, during and after Sundance where it premiered, but TWC has picked up downsizing drama "The Company Men." Starring Ben Affleck, Kevin Costner, Tommy Lee Jones, Chris Cooper and Maria Bello the film follows a year-in-the-life of three men trying to survive corporate downsizing and the effect it has on their life and families. After "Up In The Air," the premise sounds a little stale but with Roger Deakins handling cinematography duties, it will at least be interesting to look at. An early trailer of sorts hit the web in advance of its Sundance premiere and was quickly pulled down, but you can still have a look here.

As for the rest of TWC's slate, here's what the upcoming year looks like: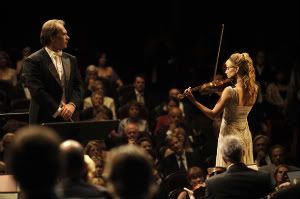 July 16 (limited) — "The Concert" — A feel good comedy starring Melanie Laurent ("Inglourious Basterds") about a Russian orchestra that reunites for a final concert. We didn't particularly like it (it really falls apart in the second half) but less discerning audiences will be swept away and the many of the crowd we saw it with were in tears by the end.

August 20 (limited) — "The Tillman Story" — This documentary favorite at Sundance follows the family of football star and war hero Pat Tillman, who died in a friendly fire accident in Afghanistan in 2004.

August 27 — "Piranha 3D" — Alexandre Aja directs this thriller about killer fish on the loose at Spring Break. Expect both the boobs and body count to be high.

October 8 — "Nowhere Boy" — We found this award-contending film about the pre-Beatles life of John Lennon to be a cliche ridden failure, but Beatles nuts will probably fill the seats for this one.


November 26 (limited) — "The King's Speech" — Starring Colin Firth, Helena Bonham Carter, Geoffrey Rush and Guy Pearce, the film tells the story of King George VI who overcomes his stammer with the help of speech therapist Lionel Logue. Tom Hooper ("The Damned United") directs.

December 31 (limited) — "Blue Valentine" — The film will open in an Oscar qualifying run first before expanding to other cities.

TBD — "The Company Men" — No date locked in yet but an early fall release would seem logical for this one.

And it wouldn't be a Weinstein post without commenting on what's missing -- "Hoodwinked Too" and "Shanghai" are still nowhere to be found and quietly collecting dust on the shelf. We don't really expect either of them to see the light of the day anytime soon, but stranger things have happened.