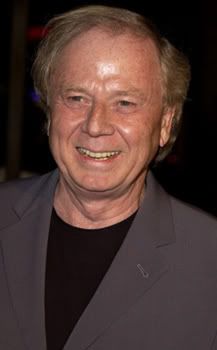 Just last week Wolfgang Petersen spilled some details on his gestating live action remake of Satoshi Kon's "Paprika," but speaking with MTV it appears the director has another film which he will tackle first.

Petersen describes the project, titled "Uprising," as "a very big budget movie and also it's a very unusual sci-fi concept because it shows the world being actually run by aliens that come to us -- and not necessarily to destroy, but to organize and reorganize our lives, and to see how we react to that now." He goes on to say that it's "a very, very cool concept because it's not really ever done before, that you really see a very intelligent race coming and conquering our planet. Not destroying the planet, just controlling the military institutions and... improving the life and the organization of Earth."

The project is currently set up over at Sony, and when asked if it would be next, Petersen replied, "It looks like it." We would have to imagine that Sony are going over every aspect of the film tooth and comb before giving it a greenlight as Petersen's last film was the big budget disaster film "Poseidon" which also tanked at the box office. We're a little surprised Petersen is still chasing these huge projects; how about going back and doing a modestly budgeted and efficient little thriller like "In The Line Of Fire"?