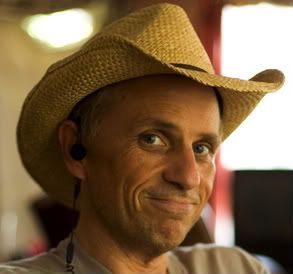 The ever so informative Production Weekly twitter gave us some bare info on the new film by Bobcat Goldthwait, "Rio Malo." The successor to the Sundance hit "World's Greatest Dad" (which we thoroughly enjoyed) will be a Western of the, and we quote, "ass-kicking" variety. A tiny bit more about the film is found on /Film, which states that it will be about "crooked cops, unavenged murders, injustice, discrimination and drag." Wow. You already had me at "ass-kicking."

What does this mean for the Kinks musical "Schoolboys in Disgrace" that Goldwait wanted to do? Well, aside from getting the okay from frontman Ray Davies, whether or not any further development have happened on the project remains to be seen, but we doubt it. Given the current climate of 3D, franchise ready films that investors and studios seem to be gravitating toward, a musical based on the sub-par mid-'70s theatrical work by the Kinks doesn't seem likely.

Goldthwait will be headed to Cannes next month to try and drum up financing for "Rio Malo." It would be nice if it comes through for him, as "World's Greatest Dad" proved that he's very competent behind the camera, and we'd love to see his twisted take on the genre.