Could David O. Russell's "Nailed" soon be headed back into production after its colossally troubled, incomplete stint in 2008? Possibly.

The Daily Beast are reporting that O. Russell has expressed an interest in shooting one last key scene from his political satire that would act as a final puzzle piece allowing the film to be completed and eventually be released.

The scene, reportedly one where the protagonist played by Jessica Biel gets the titular nail stuck in her head, was neglected during the film's original production which was shut down four times due to financial constraints, mainly due to maligned producer David Bergstein, who has since justifiably found himself in trouble for his questionable actions -- despite already facing "a dozen creditors in Los Angeles bankruptcy court" for incompetency, Bergstein just had a warrant issued for his arrest on account of over a million dollars worth of unpaid gambling debts owed to Mandalay Bay Casino in Las Vegas. Suffice to say, Bergman isn't exactly a trusty figure and on the last production halt on "Nailed," cast and crew pretty much gave up leaving the film tragically in limbo ever since.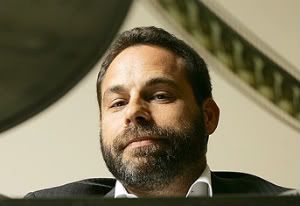 Co-starring Jake Gyllenhaal, Catherine Keener, Tracy Morgan and James Marsden, the Kristin Gore-scripted pic starred Biel as a socially awkward and uninsured waitress who accidentally gets shot in the head with a nail. She goes to Washington on a crusade to fight for the rights of the bizarrely injured and meets an immoral congressman played by Gyllenhaal who takes advantage of her sexually and politically.

We read the script ages ago, by O. Russell and Al Gore's daughter Kristin Gore and its very broad farce, wacky and silly, but also with a sharp incisive manner that made us laugh. It almost reminded us of an live-action episode of "The Simpsons" which tackled the health care issue with Lisa going to Washington. That said, as many have reminded us, O. Russell is big on improv and what's on the page and what ends up on screen can be quite different.

Recent comments from Gyllenhaal in which he referred to the film as "'Nailed' or 'The Nail' I think we are calling it now" suggested that there had been some form of development on the project with word now that a silent partner on the film, building magnate Ron Tutor has stepped out of the darkness and met with O. Russell and attorney Bruce Ramer in the past couple of weeks in hope of completing the film somehow. Another report also noted that post-production funds were available and that the project may be offered to studios at this year's Cannes. Whether or not the scarred cast and crew will return is another matter but it does seem like there's a movement to rebuild. That said, the scene in question only requires about two days worth of shooting, so we hope Biel and co. can make this happen.

Reports out of the production are also noting that the enigmatic O. Russell for once was not at all the source of any trouble as he was in an "ultra-professional mode" throughout. Rather, the film's demise is evidently solely blamed on the sketchy financial commitment of Bergman with things apparently ending up so badly that some crew members eventually ran off with photocopy machines and other equipment to "recoup their losses."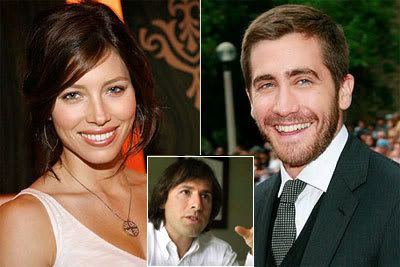 By the sounds of it, the cast and crew should be credited for the fact that production got as close to completion as it did and, now that the storm has passed, hopefully all parties involved can bypass Bergman and muster up a potential recovery. A "new" David O. Russell film out in the cinemas is surely in the best interests of everyone, including us the audience, and as an insider on the film described, it's "$26 million just sitting on a shelf" wastefully at the moment. And with all the health care talk of late, surely there's never been a better time to get it out?

O. Russell could be in a big year then with his boxing drama "The Fighter" starring Mark Wahlberg, Christian Bale, Melissa Leo and Amy Adams also due to hit this fall. It's been far too long anyway for the talented director with his last effort "I Heart Huckabees" now nearly six years old. At least he's got a fair few others things on his plate coming up including "Pride And Prejudice And Zombies" with Natalie Portman, bizarro-comedy "The Silver Linings Playbook" and rom-com "Aaron And Sarah."