Here's the first official look at George Clooney in Anton Corbijn's assassin tale "The American."

Based on a Rowan Joffe adaptation of Martin Booth's novel "A Very Private Gentleman," the film centers on an assassin who hides in a southern Italian village and masquerades as an artist who paints miniature butterflies as he tries to carry out one last assignment.

European thesps Thekla Reuten, Bruce Altman, Paolo Bonacelli and Violante Placido also co-star in what is being touted as a potential award season contender, though pretty much anything with Clooney and a respectable director is these days. The actor has Alexander Payne's "The Descendants" likely to hit later this year as well.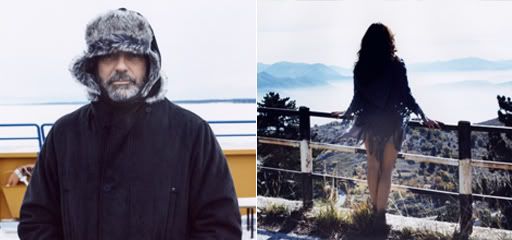 Corbijn's latest blog entry, meanwhile, adds that test screenings for the "The American" have been taking place and causing slight troubles as he now has to "look at the ending of the film and make sure it is understood by more people." As of early April, Corbijn noted he was returning to the editing bay.

Focus Features have a September 1st release in place for the film, which puts it in the Oscar race almost too early if that's what they're aiming for. That, however, might have to do with Focus' packed, potentially more Oscar-friendly slate which includes Ryan Fleck and Anna Boden's "It's Kind Of A Funny Story" and Sofia Coppola's "Somewhere" due to arrive in the fall as well.