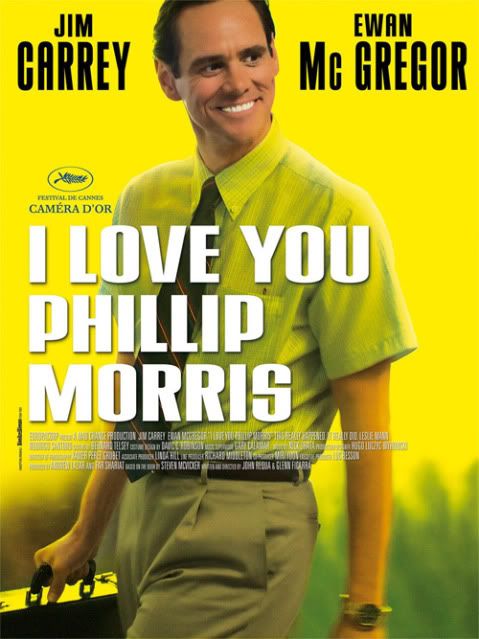 The quirky gay comedy "I Love You Phillip Morris" has been delayed yet again, and it looks like it may be down for the count for the foreseeable future.

The film, written and directed by Glenn Ficarra and John Requa ("Bad Santa," the upcoming "Crazy, Stupid Love") was certainly never an easy sell. The story is based on the real life story of a con man (Jim Carrey) who begins an affair with his cellmate (Ewan McGregor) when he's sent to prison. The film received mixed reviews during its festival rounds, and in general, Hollywood is sadly very reluctant to get behind gay themed films and early word on this one was that some of the more graphic scenes were going to be cut.

The film ended up being picked up by tiny distributors Consolidated Pictures Group, and ended up being schedule for a Valentine's Day release date, which was then bumped to April 30th and now, according to spokesperson for the company, it's been postponed indefinitely.

The film has already been released in a number of international territories, and there is even an official soundtrack by Nick Urata of DeVotchKa. However, it appears the climate for high concept gay themed themes is still a tricky one stateside, even with the likes of Carrey and McGregor in the lead roles. While a large studio might be able to do a limited rollout for this kind of film and not eat their hats, for a smaller distributor the stakes are higher as their slates tend to be smaller, with more riding on each release. We're guessing that CSG looked at the push they would have to give the film to get people in theater seats, versus a realistic number of what they might get at the box office and decided to hold the film.

This is disappointing news to be sure, but can't say we're too surprised. That said, we do hope the film does find a way to be released soon.