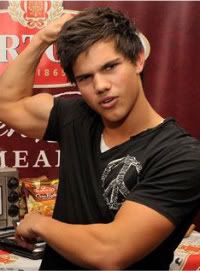 Nicholas Stoller ("Forgetting Sarah Marshall," "Get Him To The Greek") is set to re-team with director Rob Letterman ("Monsters Vs. Aliens") for Taylor Lautner's toy franchise "Stretch Armstrong."

The duo previously paired in their respective roles for the upcoming Jack Black and Emily Blunt led "Gulliver's Travels." Stoller will be writing the script by Steve Oedekerk ("The Nutty Professor," "Bruce Almighty"). Honestly, we didn't give two shits about this movie, but with Stoller now involved our interest has gone from none to mild (but still, not really).

No word yet on when this might go in front of cameras, but probably not until Lautner wraps up "Abduction" with John Singleton shooting this summer and "Breaking Dawn" with Bill Condon (yeah, we still can't believe it either) shooting this fall.