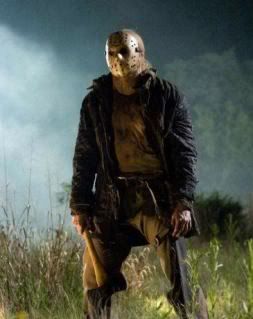 -Has Platinum Dunes finally learned restraint? Brad Fuller, a producer from the remake-happy horror shingle, confirmed on Twitter that the proposed sequel to their "Friday the 13th" redo is "Dead - not happening." The followup was planned for a 3D August release, but as time went on, it was clear there was no movement on the project whatsoever, odd considering it was the second most successful in the twelve-film series on a meager $19 million budget.

-Our favorite internet meme may be no more: it appears Constantin Films is finally exercising their copyright on the German film "Downfall" ("Der Untergang") eliminating all internet parodies featuring one of the film's climactic scenes. Bruno Ganz wept.

-There's a raft of cameos in next month's "Iron Man 2," but one that might surprise some is the inclusion of the late DJ AM, who appears in a party scene with Robert Downey Jr. Director Jon Favreau discusses keeping him in the finished film in this LA Times piece, which also reveals another unlikely cameo from a certain cable TV pundit.

-Summit Entertainment, clearly familiar with making money off grown adults with no concept of what an adult relationship is really like as seen in the "Twilight" films, have optioned "Men Are From Mars, Women Are From Venus," or, as we know it, USA Today's sixth most influential book of all time (really). Welcome to the nineties, Summit! We love how your ass looks in those Bugle Boy jeans!

-Darren Lynn Bousman, who graduated from three "Saw" sequels to, um, "Repo! The Genetic Opera," is signed to direct "Ninety," a cocktail napkin of an idea revolving around a serial killer who tries to achieve the record of ninety kills, after which we assume Guinness gets him a commemorative plate or something. The film will be conventionally shot this summer after Bousman finishes the remake to "Mother's Day," but afterwards the film will be converted to 3D. Duh.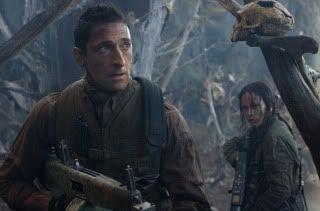 -In an interview with ShockTillYouDrop, "The Human Centipede: First Sequence" director Tom Six reveals he is shooting a sequel this summer with the subtitle "The Full Sequence." After creating the title character of the first film with three hapless victims, the sequel will feature a twelve-person construction. After having seen the first film, opening next week, we have only one reaction to this.

-Finally, Rope Of Silicon has released a new pic from the upcoming "Predators." Yep, looks sweaty.