The casting's coming thick and fast on the upcoming comedy which may or may not be titled "Crazy, Stupid Love." The project, a spec from "Cars" writer Dan Fogelman, sold for an unusually large sum at the end of last year, and quickly attracted Steve Carell, Ryan Gosling and Emma Stone, as well as directors John Requa and Glen Ficarra ("I Love You, Philip Morris") while Carell revealed yesterday that Julianne Moore would also be joining the project. Today's brought some further news, with the revelation from Variety that former ice skater and model Analeigh Tipton was coming aboard.

Tipton was a child figure skater, before retiring at 16 to focus on modeling, placing third in a recent series of "America's Next Top Model." She's recently made a move into acting, appearing in "The Big Bang Theory" and taking on a key supporting role in Michel Gondry's "The Green Hornet." While the history of models-turned-actresses isn't a particularly illustrious one, by joining such a high caliber cast in such a major role, of a babysitter with a crush on Carell's character, we assume she's more Charlize Theron than Cindy Crawford.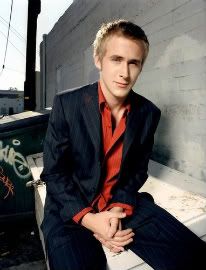 On the back of Moore's casting yesterday, we took a little look at the script to get a better sense of exactly where each actor fits in. Carell and Moore are a long-married couple, Cal and Tracy, who decide to divorce when Tracy confesses to having an affair with a colleague, exiling Cal into "the most depressing apartment you've ever seen... It looks as if the color beige threw up, everywhere," and sending him into something of a tailspin. While pouring his heart out in a bar, he meets Jacob (Gosling, whose part is interestingly written for a man in his early 40s), a super cool ladykiller, who takes pity on Cal, and offers to teach him how to "rediscover his manhood," transforming him into a trendy lothario, although all Cal wants is to win his wife back. Their 13-year-old son Robbie is in love with his babysitter Jessica (Tipton), who awkwardly walks in on him masturbating to a photo of her in an early scene. Unfortunately, Jessica is nursing a major crush on Cal. Meanwhile, Hannah (Stone), a twentysomething on the verge of passing the bar exam, and who rebuffs Jacob's advances early on, is growing increasingly dissatisfied with her dull boyfriend. She does tie into the story more closely than it might seem, but exactly how is revealed in a deftly-handled third act twist, which we're not going to reveal here (although the trades have, predictably, already given it away.)

It's an ensemble piece, really, and is essentially a cross between a golden-era James L Brooks movie, and a version of "Love Actually" that doesn't immediately make you feel nauseous. It's frequently very funny indeed, but there's enough truth about love, marriage and modern masculinity to make sure it carries plenty of emotional heft. So long as Carell brings some "Little Miss Sunshine" understatement to the role, rather than mugging his way through as he's been prone to do of late, it should be his best part in a long while, while the casting of Moore and Gosling, two actors who are generally known for more dramatic roles, is pretty intriguing. The script can't resist getting a little sugary occasionally, but we're confident that Requa and Ficarra will be able to keep it away from a sentimentality overload; they were, after all, behind the script for "Bad Santa"...