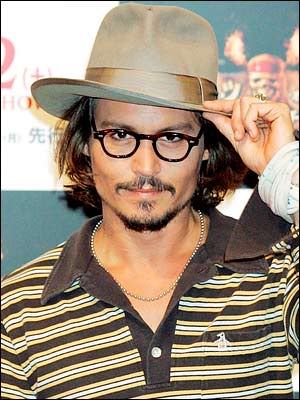 While Johnny Depp's Keith Richards doc slowly cooks, he dishes out an appetizer in the form of a music video by UK band Babybird, for the "Unloveable." We mentioned it last September, and it features Depp's "Public Enemies" co-star Stephen Graham. The video, shot in black and white with the occasional scenes in color, is based off the classic the short story "An Occurrence at Owl Creek Bridge" by Ambrose Beirce.

The video shows that Depp is very capable of putting together a nice looking film, however its really not all that compelling. It's very standard and obvious, and though part of this can be argued by the fact that we have actually seen this story many times over, Depp still didn't try to take the idea into a new direction. There's also parts of the video that switch to the lead singer against a black backdrop, singing to the camera, which is quite awkward. As for the song, its nothing special and U.S. audiences might know the band better for being the dudes who penned "The F-Word" was that eventually used for the theme song of similarly titled Gordon Ramsay cooking show.

A video like this might work as a calling card for some new directors, but we're talking about Johnny Depp here. For those dismayed at the video (and also happen to have had the misfortune to have seen his first film, "The Brave"), fear not, as any film centering on Keith Richards is bound to be quite entertaining. Here's hoping that Depp injects some of the energy he puts into his performances into that film, but as for now, he's 0-2. As for the band, not even getting Depp behind the camera can save the otherwise forgettable song.