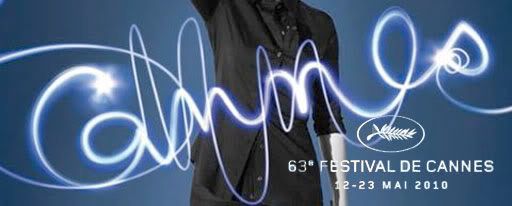 This was The Playlist's second year on the Croisette and this writer's first time navigating the Palais. It was an overwhelming experience and even though we're still sleep deprived and finally getting some meals into our body that isn't a baguette sandwich, we can't wait to do it all over again.

Even though it was considered by many to be one of the weakest overall years at Cannes in nearly a decade, there were still surprises to be had along with a share of disappointments. So, in case you didn't catch all of it, here's our complete coverage on what unfolded in the south of France this spring:

— Our 10 most anticipated films of the festival before we left for France
— A clip from "Blue Valentine" and our A+ review of the film. Trivia: the Cannes cut of the film was ten minutes shorter than the version that debuted at Sundance.
— The round-up of reviews for Oliver Stone's surprisingly well received "Wall Street: Money Never Sleeps"
— Poster, trailer and reviews for Mathieu Amalric's Best Director winning "La Tournée"
— The impressive reviews for Criti Puiu's "Aurora"
— France loves Woody Allen, but the critics merely shrugged at his latest, "You Will Meet A Tall Dark Stranger"
— Gregg Araki still walked away with first Queer Palm award even though his latest "Kaboom" split critics. Here are three clips from the film.
— Mike Leigh got more critical love for "Another Year" with Lesley Manville's performance tipped early for a Best Actress award. Here are three clips from the film that will be released later this year.
— A mix up caused us to miss Xavier Dolan's "Heartbeats" which wowed audiences, but was dismissed by critics who felt it was stylish and pretentious (what else do you want from a director who is only 21 years old?). We ended up sitting through Jia Zhang-ke's disappointing "I Wish I Knew." At least we got the worst film we saw at the festival out of the way first.
— Though it featured an award-winning turn by Javier Bardem, we didn't think Alejandro González Iñárritu's latest to be very "Biutiful." Here's the early promo trailer for the film.
— Celebrated as a return-to-form for Takeshi Kitano, we were less than impressed by his yakuza bloodbath "Outrage." Here are two very NSFW clips from the film.
— Juliette Binoche took home the Best Actress award for her turn in Abbas Kiarostami's mysterious and moving "Certified Copy," one of the best films of the fest.
— Ken Loach's last minute entry "Route Irish" is a tepid Iraq war drama that unfortunately heads into "Law Abiding Citizen" territory in its second half. Some images and clips from the film.
— The only U.S. film In Competition, Doug Liman's "Fair Game" featured powerful performances by Naomi Watts and Sean Penn, but unfortunately focused more on the less interesting domestic squabbles rather than the intriguing power plays that marked the Valerie Plame affair.
— Fabrice Gobert's "Lights Out," featuring a score by Sonic Youth, was one of the freshest surprises for us on the Croisette this year. An impressive debut that delves into the high school social order as it probes a murder mystery.
— The Golden Palm winning "Uncle Boonme Who Can Recall His Past Lives" by Apichatpong Weerasethakul is a difficult but deeply rewarding watch.
— Cannes closing film "The Tree" is a ridiculous, overwrought drama starring Charlotte Gainsbourg (go figure) about a family who stubbornly cling to the memory of their deceased patriarch.
— Very well received by critics, we found Xavier Beauvois' "Of God And Men" to be reverential to the point of inertia. Expect this one to be an early contender for Best Foreign Language Film at the Academy Awards.
— Master provocateur, Jean Luc Godard didn't even bother showing up at Cannes where his latest and rumored last film "Film Socialisme" debuted. We didn't like it, but you gotta admit, the man has some balls.
— Stephen Frears' latest is a generic, broad, very very British rom-com "Tamara Drewe." Overstuffed and predictable, we do have to admit it was entertaining in a tv sitcom sort of way.
— Olivier Assayas' epic "Carlos" nearly destroyed our bladder at a six hour screening, but we found it to be mostly impressive even if the third part doesn't quite hold up.
— Reviews of the Vega brothers deadpan, dry and Jury-winning Un Certain Regard entry "Octubre" and Sergei Lozistyn's middle finger to Russia "My Joy."
— The complete list of Cannes winners.

Needless to say, lots of Cannes coverage to go through in case you missed anything. Hope you liked it.