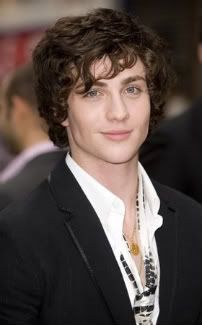 Matthew Vaughn was only appointed director of "X-Men: First Class" at the beginning of May, but, with a release set for next summer, things have been moving ahead at lightning speed, with official casting news breaking at the end of last week with the selection of James McAvoy to play Professor X in the rebooted prequel.

Shortly afterward, a paparazzi photo surfaced showing Vaughn and McAvoy with "Kick-Ass" star Aaron Johnson, and speculation began that Johnson might be strapping on the spandex to join the mutants, possibly in the role of Scott Summers/Cyclops. Johnson was previously revealed to have met Bryan Singer over the now-delayed "Jack The Giant Killer," which Singer was also using as an attempt to scout actors for Vaughn's movie, which Singer is producing.

And so it seems as if those photos have validity to them. U.K. sources familiar with the casting process of "X-Men: First Class, " tell us that not only is Johnson in the mix, he's pretty much locked into the movie, although it's still unclear in exactly which role (we maintain that he's far too young for Magneto, and that Cyclops seems like the best fit).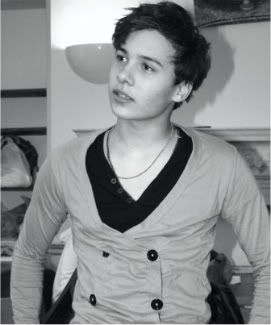 Furthermore, it appears that one of the potential "Spider-Man" candidates, Frank Dillane (son of Stephen, who appeared in the last 'Harry Potter' film) is also in the running for a role, should he not land Spidey (and Drew at Hit Fix reported a few days back that the least intriguing actor on Sony's extensive list, Josh Hutcherson, is close to landing the role, but he also reported that Logan Lerman was a lock for the role...).

There's certainly a trend here; the movie is shooting for the most part in the U.K. (Vaughn's third child with Claudia Schiffer was born there about three weeks ago), and so the vast majority of actors being looked at are based in Britain, and are actually young (17/18/19 years old, or those who look it at least), rather than Stockard-Channing-in-"Grease" young, although we're sure that plenty of U.S. actors are auditioning too. This makes sense; by going so young with McAvoy's casting, there needs to be a significant difference between the teacher and his students.

We'd expect to see confirmation of Johnson sometime next week, and more cast should be filled out very soon -- Vaughn's got exactly 52 weeks to put together a superhero tentpole, so he really can't afford to dawdle around. We're also hearing rumors that casting bits have called for actors who can pull off a Cajun accent. Hmmm, the character Gambit's also potentially scheduled to appear in the film?