An interview with writer Bret Easton Ellis touching on his collaboration with Gus Van Sant on "The Golden Suicides" has seemingly revealed that Van Sant was not only targeted by 'Twilight' producers for the concluding installment of the franchise but that he was in fact actively chasing the gig.

"Van Sant, meanwhile, was trying to get the gig to direct 'Twilight,'" NY Mag reports with Ellis adding that "you can make a lot of money doing that."

We originally noted that out of the producers' original dream trio — Sofia Coppola, Bill Condon and Van Sant — the "Milk" helmer's sensibilities were probably the most suited for the job. That was, of course, before Condon sidelined his work on the adaptation of "Salmon Fishing In Yemen" and the Richard Pryor biopic "Is It Something I Said?" for the uber-popular series. While we joked about the producers' targets at the time, it seems like the position was eventually fought over by at least two of the aforementioned three.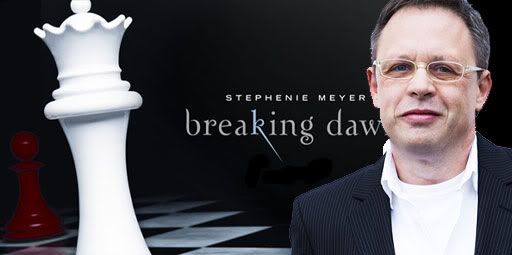 Ellis' comment about money suggests the paycheck might have been an enticing prospect for Van Sant with the director also a personal favorite for the franchise's breakout star, Robert Pattinson. It seems like it was perfectly lined up but why then didn't it happen then? Was Van Sant's vision too "out there" for Summit to risk their golden calf? We guess it'll remain to be seen what transpired leading up to Condon's recruitment.

Van Sant is a busy man nevertheless, currently finishing of his own tale of young love with "Restless" due for release this fall. He also has his long-gestating adaptation of the Dustin Lance Black-scribed "The Electric Kool-Aid Acid Test" and, as we mentioned, the Ellis-scribed "The Golden Suicides" about the two artists Jeremy Blake and Theresa Duncan who mysteriously committed suicide, which is reportedly traveling well despite being an understandably tough sell.

"You can imagine what trying to sell a movie about two people killing themselves was like," Ellis explained. "It was a highly comic movie in its own right. And everyone said, 'Oh, we'd love to see this movie, we just don't want to pay any money to see it through."

Condon, on the other hand, he is preparing to direct the two-part conclusion to the 'Twilight' franchise with all key talent now on board.