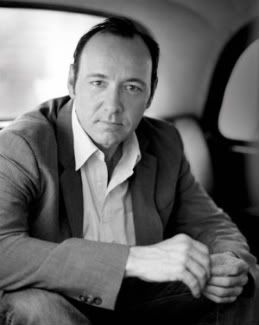 Filming is only a few weeks away on "Horrible Bosses," New Line's great white comedy hope for next summer, and casting's been coming in in dribs and drabs over the past couple of months. The picture, directed by Seth Gordon ("King of Kong") stars Jason Bateman, Jason Sudeikis and Charlie Day as three best friends who, fed up with abuse from their employers, enlist the help of a scam artist called Motherfucker Jones (Jamie Foxx) to help murder them.

Colin Farrell and Jennifer Aniston are already attached as two of the employers (a coke-addled heir to a chemical company and a nymphomaniac dentist, respectively), but the most horrible of the horrible bosses, Harken, is yet to be cast. However, Production Weekly recently reported and an offer had gone out to Kevin Spacey and The Hollywood Reporter now confirms that he has taken the role. It's a long, long time since Spacey was truly excellent on screen, as he's been focusing more time on his role running the Old Vic theatre in London, while appearing in forgettable films like "21," "Shrink" or "Telstar: The Joe Meek Story." But this should provide him with his best role in some time, returning him to a part not dissimilar to one of his finest performances in "Swimming With Sharks." And to be certain, its one that attracted some fairly prominent talent with Tom Cruise, Philip Seymour Hoffman and Jeff Bridges all in talks at various points to take on the role.

In fact, almost all of the roles in the script by Jonathan Goldstein and ex-"Freaks and Geeks" star John Francis Daley are great; it's a very funny, enjoyably mean-spirited piece of work, and with a cast like this, could be one of the better comedies of next year. Filming kicks off in L.A. on July 6th.