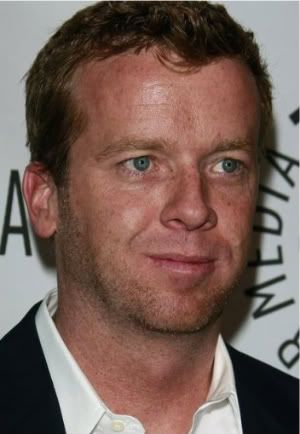 The simple minded and appropriately simply-named McG has been reported to be eyeing the gestating film project, "The DUFF," based on the unreleased book by young author Kody Keplinger.

"The DUFF" follows Bianca, a sarcastic and cynical high school student who realizes she is the perfect example of a "DUFF": designated ugly fat friend. According to a laid back interview with the author, the book seems to be very minimal on plot and extremely character driven, dealing with things such as casual sex and, of course, body image. The book is set to be released in the fall of 2010.

This seems like McG's first personal project, as he was undoubtedly his high school's DUFF, so he'll be sure to bring a lot of life experience to the table. Kidding, but we can see why McG would attach himself to this project, seeing as "This Means War" can never solidify a cast and news on "The Girl Who Conned the Ivy League" has been scarce for months. This film could move quickly, which is probably pleasing to McG who hasn't worked on anything since the disaster that was "Terminator: Salvation." Maybe this small project (small in comparison to giant robot time travel science fiction tales) will be good for him and allow him to focus rather than cater to stars throwing hissy fits. Also noted is that the project bears resemblance to sassy, dark female comedies such as "Mean Girls" and the upcoming "Easy A" so it might be something to not immediately write off. Though, seeing as this is the guy that made the only boring "Terminator" film (at least "Terminator 3" is laughable), anything can happen.

We'll find out more on the project as the year progresses. For those who cannot wait for the film, the book will be out this coming fall, and you can still get your daily dose of Hollywood DUFFs in "The Sun," on sale in your local grocery store or newsstand.