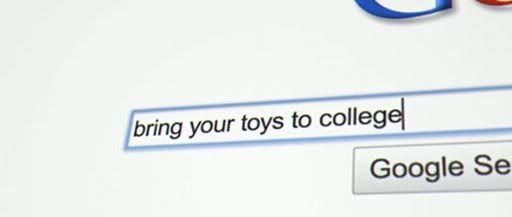 Remember that Google ad from this year's Super Bowl? The one about an American boy trying to impress a French girl during his semester abroad that made everyone you were watching the game with go "awww" because of its touching (and low-budget) charm?

Well, Google is back at it again, with a new spot called "Toy Story: The Discovery," utilizing the voices of the characters from "Toy Story." Like the previous one, the ad consists of nothing more than a series of Google searches (in this case made by Andy's toys themselves) over an instrumental remix of Randy Newman's "You've Got a Friend in Me," from the original "Toy Story."

Like the Paris ad, it's simple but effective, and features appearances (well, dialogue snippets from the past films) from several of the franchise's most memorable characters, including Tom Hanks' Woody and Tim Allen's Buzz Lightyear and makes a not-so-subtle nod to the plot of the upcoming "Toy Story 3."

Earlier this summer, we wondered whether Pixar could pull off a perfect movie trilogy with the third installment of their biggest franchise; we'll find out when the film hits theaters this Friday.