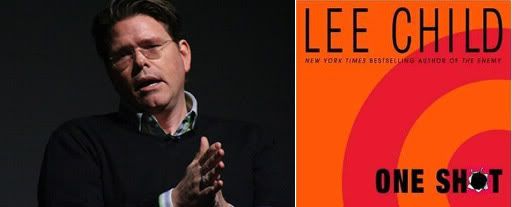 We're big fans of writer Christopher McQuarrie, but he isn't exactly the most prolific of writers. Since breaking through with "The Usual Suspects," he's had only two produced credits, 2008's "Valkyrie" and his underrated 2000 directorial debut "The Way of the Gun." He's had a fairly rough ride, with plenty of thwarted projects, nearly quitting the industry at one point (there's a great, two-and-a-half hour interview that McQuarrie did with Jeff Goldsmith of Creative Screenwriting magazine that you can download here (right click to save)), but he's got his mojo back in a big way, it seems, with scripts for Bryan Singer's "Jack The Giant Killer" and the mooted "X-Men Origins: Wolverine" sequel, but it looks like he could finally be returning to the director's chair.

He came close a few years ago with "The Stanford Prison Experiment," but the funds fell apart, but according to Heat Vision, he's now signed on to re-write, and possibly direct, an adaptation of one the books in Lee Child's hugely popular Jack Reacher series, "One Shot." The series, which "Sleepers" author Lorenzo Carcaterra recently named as one of the ten thrillers that should be adapted into movies, focuses on Reacher, a former military policeman-turned-drifter, and stretches to 14 novels so far. "One Shot," the ninth in the series, involves Reacher being drawn into the case of a military sniper accused of five murders, and discovering a cover-up along the way. Yes, it's a little "Bourne"-esque and definitely has the potential to stretch out into a lucrative franchise.

Josh Olson, who was behind the excellent "A History Of Violence" wrote the first draft of the project, which is set up at Paramount, with Mutual Film and Cruise/Wagner Productions. It sounds a little generic, and worryingly close to the weak Mark Wahlberg vehicle "Shooter," but there's a brutality to the novels that McQuarrie could be well suited to; "The Way of the Gun" is as close to a Sam Peckinpah movie that we've seen since the great director died.