Yet another chapter in the tale of the infamously disastrous production of "Nailed." This, however, will mark the last installment with David O. Russell, as the director has now officially exited the project after failed revival talks with co-financier Ron Tutor.

"This has been a painful process for me," O. Russell told THR. "The multiple production delays and stoppages, which were caused by David Bergstein and preceded Ron Tutor's direct involvement with me, have now spanned two years, and the circumstances under which the film would now be completed are much different on several fundamental levels than when we embarked several years ago. I, unfortunately, am no longer involved in the project and cannot call it 'my' film. I wish Ron Tutor well."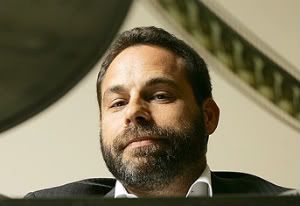 It's not exactly a parting shot but the understandable lack of sympathy towards fellow financier David Bergstein should paint a picture of the debacle which has finally concluded O. Russell's involvement. Shooting on the film — written by O. Russell and Kristin Gore, daughter of Al — began in 2008 but was plagued by multiples delays and financial struggles on account of Bergstein's shady dealings. Despite all that, production was noted to be only days away from completion with formerly silent partner Tutor coming out from the shadows earlier this year in an attempt to make something of the "$26 million just sitting on a shelf."

There had been some murmuring of an attempt to complete the project this year but even that has now seemingly been revealed simply as Bergstein acting behind O. Russell's back; he "hired an editor who assembled a version, which later was shown to Russell when he was asked to return for reshoots." As a Bergstein-O. Russell collaboration was obviously not going to work then, Tutor looked to come in as a middle man and, while they didn't disclose why talks eventually broke down, THR are reporting that "Russell apparently was not happy that producers Doug Wick and Lucy Fisher of Red Wagon Prods. were being squeezed to cut their fees in half."

"Russell conducted himself like a perfect gentleman," Tutor announced. "I understood his position. It really didn't have anything to do with him but with others, and we just reached a point where I couldn't do what he wanted. But it was a decent negotiation between the two of us. No lawyers. No idle threats, just two people trying to clean something up, and we couldn't get there. It was surprising and disappointing, but I understood."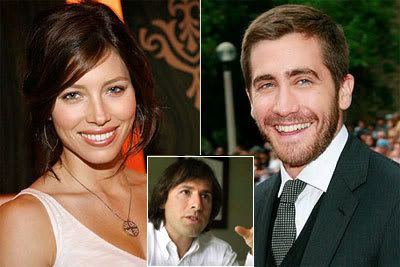 Co-starring Jake Gyllenhaal, Catherine Keener, Tracy Morgan and James Marsden, "Nailed" centered on a socially awkward and uninsured waitress, played by Jessica Biel, who accidentally gets shot in the head with a nail. She goes to Washington on a crusade to fight for the rights of the bizarrely injured and meets an immoral congressman played by Gyllenhaal who takes advantage of her sexually and politically. We had read the script and found it to be a very broad farce, wacky and silly, but also with a sharp incisive manner that made us laugh.

So, where to now for the film? "We're going to go ahead probably with 'Nailed' and try to hire another director and finish it," Tutor concluded. The only big names apparently required to participate in reshoots are Biel and Morgan with Bergstein having noted they are contractually obligated to return without compensation.

Thankfully, O. Russell still has his boxing-drama "The Fighter" starring Mark Wahlberg, Christian Bale, Amy Adams and Melissa Leo to look forward to — the pic hits theaters December 10th.