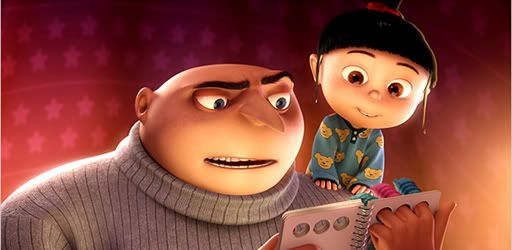 Universal are breathing a sigh of relief this week. Weathering a brutal past couple of years that have seen a number of high-profile, expensive films underperform, the studio scored a big hit with "Despicable Me" this past weekend. With a $56 million haul, the $69 million film should start making bank next weekend and more importantly, has opened the door to the lucrative family film genre that until now has been dominated by rival studios Disney/Pixar, Fox and DreamWorks.

Eager to strike while the iron is hot, the studio is moving ahead with a number of projects that they hope will help build their budding family film division. Not surprisingly, following the successful opening of "Despicable Me" talks are already underway for a sequel with the original film's writers Cinco Paul and Ken Daurio. And those cute little minions? They will be spun off into two short films that will most likely precede the next animated films from Universal.

Also in development is animated version of Dr. Seuss' "The Lorax" to be helmed by "Despicable Me" co-director Chris Renaud. "Flanimals," based on the children's book written by Ricky Gervais is also gestating, as is the previously announced "Addams Family" that is being eyed as a project for Tim Burton.

So a ray of light is now shining on the Universal lot. It will be interesting to see if they can emerge as a viable threat in the already competitive family film genre. At any rate, it's nice to finally report some positive news from them.