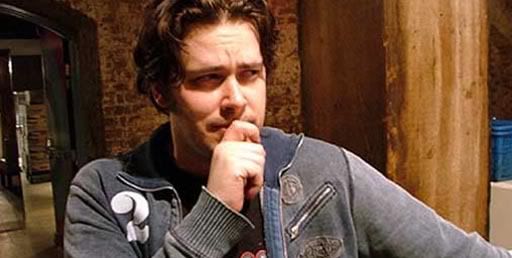 Probably as tired as we are of reading rumors about "Ant-Man" and "The Avengers," Edgar Wright finally addressed the issue at Comic-Con. Speaking to Cinema Blend, the director confirmed that his take on "Ant-Man" will be an origin based story and that it won't fit in the world that Joss Whedon is conjuring for this upcoming film.

"I talked to Kevin Feige about that a while back where we just discussed about whether he would be in The Avengers.

The thing

is, the script that I've written, you know, whether it's next or not I don't know, the chronology of it or the way it works wouldn't really fit in with what they do. And my film is very much an introduction to that character, and so it wasn't something where it felt right to introduce him in that

film

. Maybe if I do the solo Ant-Man film and maybe there's a later Avengers then they could draft him in later. But it didn't work with the kind of the angle that we were going to do with the origin that I'd written."
"But wait a minute," the nerds are saying, "didn't

Eva Longoria Parke

r

go meet with Marvel recently and doesn't that mean she's playing The Wasp?" The answer is no. Longoria Parker addressed those rumors as well, saying "I had taken a meeting about a different movie at Marvel, and that's where the rumor started," she explained. "When I was walking out, paparazzi caught me walking out and they thought I was going in to meet about [The Avengers]." We've done some hard, painstaking research and feel safe in saying (though we can't print it here) that Parker will most likely play one of these characters.
"I was writing the second draft of 'Scott Pilgrim'... and I only really worked on 'Tintin' for an intense eight weeks because then I had to leave to do 'Scott Pilgrim' and I was not present on the 'Tintin' set at all which was a huge bummer. They were basically shooting at the same time as us, so I missed out on the entire thing which is a bummer. [I don't think you'll notice the Edgar Wright] in it. No, I don't think so. Our job really was to -- me and Joe Cornish did a draft on it -- and the two passes that I worked on were really about bringing as much as Hergé into it. I read all those books as a kid so i just tried to remember my inner eight year old. I definitely didn't try and put my paw prints on it, apart from maybe pace wise, but then again the books [are the same way.]"
As Wright mentions, he hasn't yet firmed up what his next project will be. In addition to "Ant-Man" Wright has
the third part of his

Blood and Ice Cream Trilogy

with

Simon Pegg

and

Nick Frost

, "

The World's End

," and a mysterious project set up with

Working Title Films

titled "

Baby Driver

" announced in 2008 and previously touted as the most likely to follow "Scott Pilgrim."

In case you forgot, "Scott Pilgrim Vs. The World" opens on August 13th.