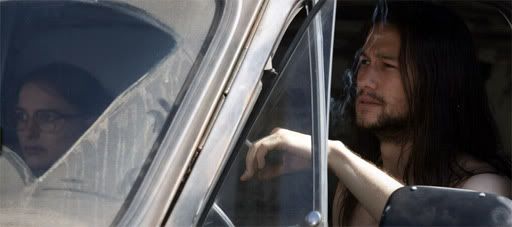 Here's a new look at Spencer Susser's directorial debut "Hesher" starring Joseph Gordon-Levitt, Natalie Portman and Rainn Wilson.

The star-studded film debuted at Sundance to mixed reviews but with Gordon-Levitt playing the titular havoc-wreaking Hesher and Portman in a reported career-best supporting performance, we're still relatively excited by the prospect of the film. Low key distributors Newmarket Films picked the film up post-Sundance but, considering their recent track record of films like "Creation," "Agora" and 'The Nines," we'll have to come in with caution.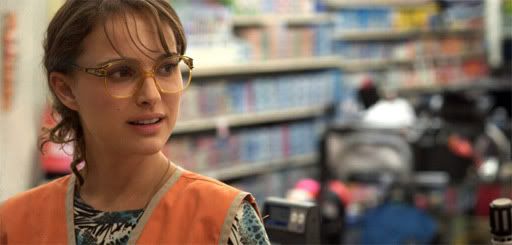 "Hesher" centers on a young kid (Devin Brochu) trying to deal with a loss and the anarchist Hesher who helps him and his family on their journey. Here's a full synopsis:
Loud music. Pornography. Burning shit to the ground. These are a few of Hesher's favorite things. And they are what Hesher (Joseph Gordon Levitt) brings into the lives of TJ (Devin Brochu) and his father, Paul (Rainn Wilson) when he takes up residence in their garage uninvited. Grief-stricken by the loss of TJ's mother in a car accident, Paul can't muster the strength to evict the strange squatter, and soon the long-haired, tattooed Hesher becomes a fixture in the household. Like a force of nature, Hesher's anarchy shakes the family out of their grief and helps them embrace life once more.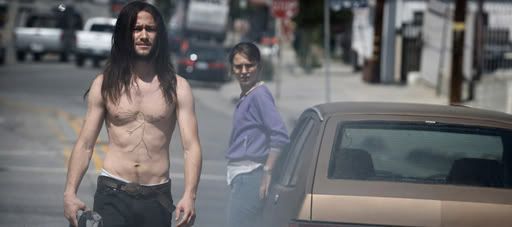 While the cast may have originally suggested a light indie-comedy, the film is reportedly a more twisted tale with merely dark comic elements. Hopefully some of its reported problems have something to do this misconception as the general festival consensus thus far is pretty underwhelming for such a talented cast.

Director Susser is of course apart of renegade Australia film-making crew Blue Tongue Films which boasts Nash & Joel Edgerton, David Michod ("Animal Kingdom"), Luke Doolan and Kieran Darcy Smith, who is set to make his own directorial debut with "Say Nothing."

Unfortunately, there's still no word on when "Hesher" will hit theaters though the Hersher site says Portman and Susser will appear at the upcoming Comic-Con for the pic.