As the legend had it, Samuel Goldwyn once told Billy Wilder and I.A.L. Diamond during the development of a script that "You have all the scenes — just go home and word it in." Screenwriters have never been treated particularly well in Hollywood, from the old studio system to the recent writer's strike, and today's climate is no different — in fact, until very recently, the market for spec scripts had been shrinking rapidly. Things may be on the up now, however, and there are plenty of exciting new voices who look like they'll make a big splash in the next couple of years.

This is the first of a regular series here at The Playlist; we'll be picking out the actors, actresses, directors, cinematographers and composers, among others, who'll be making a real difference to the kind of movies we care about in the coming years. To kick things off, we've picked five of our favorite emerging writers who haven't yet had a script hit screens. Check them out below. As ever, it should be noted that the scripts we've looked at are often early drafts, and not necessarily indicative of the finished product (for better or worse...).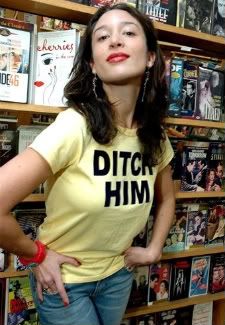 Emma Forrest
One of our biggest heartbreaks of last year was when Richard Linklater's mooted next movie, "Liars (A-E)" fell apart after the collapse of Miramax. Set to star the tantalizing pairing of Rebecca Hall and Kat Dennings, it focused on a woman on the verge of turning 30 who, after she's dumped by her rock star boyfriend on election night, decides to travel to Obama's inauguration with her younger best friend (Dennings), stopping along the way to take back gifts she'd given all her ex-boyfriends. The script was truly excellent; shaming the other I-want-to-be-a-women-led-Judd-Apatow-movie wannabes on last year's Black List by being genuinely fresh, funny and of-the-moment. It's a shame it didn't happen (and we hope that it's revived down the road), but it's no doubt given scribe Emma Forrest some heat. The British-born writer, who had her first novel published at 18, has been screenwriting for some time (she was in her early 20s when Brad Pitt hired her to write a Jeff Buckley biopic), but wrote "Liars (A-E)" in three days after her break up with Colin Farrell, and it's clearly an autobiographical piece of work (interestingly, the Farrell surrogate is rather charming, and comes off very well). She had another script, an adaptation called "Love Minus Zero," about a 14-year-old British math prodigy, which made the Brit List last year, and is equally excellent, proving not only that Forrest writes some of the most well-drawn female characters around, but also that she has a rare empathy. Her memoir "Your Voice In My Head" is published early next year, and she's currently writing teen movie "How Can You Do This To Me?" for Paramount, which is set to star "iCarly"'s Miranda Cosgrove as a teen whose divorced parents get back together. It's not the most promising prospect exactly, but Forrest has already mentioned "Mean Girls" as inspiration, and she's a good enough writer that she could easily end up matching, or even exceeding that one.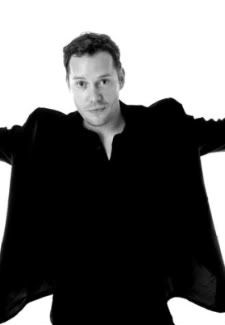 Jon Spaihts
It seems pretty important for a writer breaking in to Hollywood to find your niche. Jon Spaihts has, in only a few short years, and despite none of his movies reaching the screen yet, become the go-to-guy for big-scale sci-fi. His first sale was "Shadow 19," an epic sci-war picture that swiftly had Keanu Reeves attached to star, although it proved too expensive for a green light. That one's a bit too videogame-influenced and jargon-heavy for us, although it's well executed, but his next script "Passengers" is much stronger. A truly original space picture of a kind that hasn't been seen in some time (Danny Boyle's "Sunshine" came close, but descended into the same old run-away-from-the-monster antics in its third act), it follows a man on a hundred-year space voyage who's accidentally woken 90 years early, and who, unable to take the idea of living and dying alone, makes the decision to wake another passenger, a woman. It's got a pretty unique vibe (reminiscent of "The Shining" in places) and finally goes behind cameras at the end of the year, again with Reeves starring, and directed by "The Pursuit of Happyness"'s Gabriele Muccino. That's likely to be beaten to the screen by "The Darkest Hour," about a group of Americans trapped in Moscow during an alien invasion, which Timur Bekmambetov is producing with Emile Hirsch and Olivia Thirlby in the leads. Spaihts rewrote the picture, and it's a solid "Cloverfield" esque sci-fi actioner with a solid sense of character. Of course, all of this pales into comparison with Spaihts' big gig; on the strength of his earlier scripts, he was chosen to write the "Alien" prequels for Fox and Ridley Scott. While details are still pretty much under wraps, it's believed that Spaihts will be focusing on the space jockey from the first movie. We're unconvinced by these prequels, but if they have to be written, Spaihts is a fine choice, on previous form.


Michael Diliberti
"Zombieland" director Ruben Fleischer had the pick of the town after the success of that movie — Tom Cruise even courted him to direct "Mission Impossible 4." But instead, he took on another relatively low-budget comedy, "30 Minutes or Less," which will topline Jesse Eisenberg, Aziz Ansari and Danny McBride. It was surprising for a moment, at least until we had a peep at the script. We looked at it in full a few months ago and liked what we saw; a slick, hilarious "Pineapple Express"-style comedy, but better executed than the Apatow, and with hints of early-period Coen Brothers. And this is down to Michael Diliberti. The writer went a well-worn route into Hollywood by being Scott Rudin's assistant on, among others, "Notes on a Scandal," becoming an associate producer on Kimberley Pierce's "Stop Loss," and moving on to become an executive at Paramount. As a writer, he hit the big time with two scripts on last year's Black List; '30 Minutes...' and "Comic-Con" (the latter co-written with stand-up and college pal Matthew Sullivan, who also shares story credit on Diliberti's other work.) "Comic-Con" is essentially the exact midpoint between "Superbad" and "Ocean's Eleven"; about a group of geeks who try and steal a valuable Superman comic during the San Diego Comic-Con in order to save their favorite store from being taken over. It's more of a crowd-pleaser and highlights his real strength; while the 'bromance' genre is pretty common at the moment, few writers nail male friendships in as well-drawn, realistic and hilarious a manner as Diliberti. "Comic-Con" is currently without a home, although it's close to landing a director, and there are two new projects in the works — a remake of "Brewster's Millions" for Warner Bros., and "L.A.P.I.", a comedy reteaming McBride and his "Observe & Report" director Jody Hill, which David Gordon Green will produce. Diliberti's also developing a project that's set to be his directorial debut for producer and fellow Scott Rudin alumni Scott Aversano ("The Last Airbender"). Assuming those scripts are as strong as the first two, it looks like Diliberti will solidify his position as one of the hottest comedy writers in town.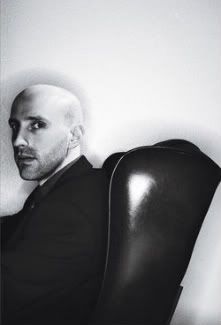 Brian K. Vaughan
Of all the names on this list, Vaughan's should be the most familiar, at least to the self-respecting geek; he's been writing successful comics, including the hugely successful "Y: The Last Man" and the excellent "West Wing"/"Batman" crossbreed "Ex Machina," for over a decade. He was also a writer and producer on "Lost" for the third, fourth and fifth seasons of the show, earning him further fanboy cred. He'd written a (pretty great) draft or two of "Y: The Last Man" for D.J. Caruso, although that project's since fallen through, and had a spec making the rounds earlier in the year entitled "The Vault." We reviewed it earlier in the year and found it a pretty enjoyable ride (although flawed, but that's normal for a first draft), and we're surprised it still it hasn't sold; although again, it would probably be prohibitively expensive, and probably relies on an A-list movie star (Depp, Downey Jr., Will Smith, Brad Pitt or George Clooney) attaching themselves as the lead. But the real reason that Vaughan makes this list is "Roundtable," a spec he sold to Dreamworks in 2008. The script follows Merlin (a role written for an American comedy star like Jack Black or Seth Rogen) as he attempts to defeat a threat from an ancient foe by uniting a group of modern-day British knights. Unfortunately, knights no longer meaning what they did in the middle ages, he's stuck with a geeky scientist, whose life's work is research into newts, a former Olympic athlete gone to seed, a ruthless businessman and Sir Michael Caine. Yes, Sir Michael Caine is a character (and the other roles are pretty much tailor-made for Simon Pegg, Ricky Gervais and Chiwetel Ejiofor). It's as tightly structured and perfectly executed as anything in its genre since "Ghostbusters," packed with inventive set pieces, big laughs and very real stakes (including some surprisingly emotional moments). For some reason, it's never received a green light, but all it needs is an Edgar Wright or a Garth Jennings to be attached and it'd be a future classic. Even if it doesn't get made, we're sure that Vaughan will have a long future writing what's now become a rarity; genuinely kick-ass genre pictures.


Liz Meriwether
A romantic comedy with Natalie Portman and Ashton Kutcher, directed by Ivan Reitman, who hasn't made a decent movie in the seventeen years since "Dave." That's got to suck like a vacuum, right? Actually, hopefully not, if the script is anything to go by. It's currently untitled, after a rival project pinched "Friends With Benefits," but it began with a spec script from Liz Meriwether entitled "Fuck Buddies," which should give a more accurate description of the tone. Meriwether is a pal of Diablo Cody, and part of what the New York Times called the 'Fempire' - four successful writers who are close friends, also including Dana Fox ("What Happens In Vegas") and Lolene Scafaria ("Nick and Norah's Infinite Playlist"). She started as a playwright in New York (including "Heddatron", an update of Ibsen's Hedda Gabler featuring robots) before selling a TV pitch called "Sluts." The show never got made, but it turned into uncredited doctoring work on the likes of "Transformers" until "Fuck Buddies" made the 2008 Black List, and Reitman's company Montecito picked it up. A year or two after we first read it, it still feels like a remarkably fresh romantic comedy about two twentysomethings struggling to maintain a purely sexual relationship without falling in love. It's very much in the R-rated comedy vein of the Apatows and Hangovers of the world, but it's far more balanced than the one-sided likes of "Knocked Up," and it feels better for it. Sex in Meriwether's world isn't something desperately pursued by awkward teens or schlubby losers, but something that happens between two people who want to have fun, and it's refreshing as a result. It's knock-down hilarious as well, full of brilliant dialogue, and with two to three big laughs on every page. We're not convinced that Reitman'll stick the landing (although the supporting cast, which includes Greta Gerwig and Kevin Kline, is very strong), but even if he doesn't, Meriwether'll be fine; her latest play premiered off Broadway last month, and she's got the rom-com "Maynard & Jennica," an adaptation of an acclaimed novel described as a contemporary "Annie Hall," and the spy caper "Honey Pot" both in development.

Honorable Mentions: Speaking of female comedy writers, we really enjoyed Annie Mumulo's super-early draft of the Judd Apatow 'Bridesmaids' comedy, which she's since been joined as a writer on by the film's star Kristen Wiig. Also in the comedy world, Max Winkler and Matt Spicer are rising fast; they've got the coming-of-age picture "Ceremony" with Michael Angarano and Uma Thurman coming later in the year, and they're also writing high concept football comedy "Whispers for Bedlam" for Jason Reitman, "The Adventurer's Handbook" for Jonah Hill and Jason Segel, and the well-liked oddity "The Ornate Anatomy Of Living Things." Dan Fogelman's a more established name, having had a hand in "Cars" and "Bolt," but his excellent untitled comedy now filming with Steve Carell and Ryan Gosling marks a big leap forward. On the more serious side, both Ben Ripley ("Source Code") and Aaron Guzikowski ("Prisoners") wrote gripping, original thrillers, while Brian Tucker wrote a nasty, visceral noir script called "Broken City," and got the gig for the remake of "Sympathy For Mr. Vengeance." Chad St. John had three scripts on the Black List last year, including the crime thriller "Motor City," which Denzel Washington is rumored to be circling, while David Leslie Johnson, who wrote "Orphan" and Catherine Hardwicke's upcoming "The Girl With The Red Riding Hood," is another popular name at the moment, having just been hired to co-write "Clash of the Titans 2." British writer Jack Thorne's become a bit of a Playlist favorite after his terrific debut "The Scouting Book For Boys;" as that's already seen release in the U.K, he didn't qualify for the list, but we're still eagerly anticipating both his Nick Hornby adaptation "A Long Way Down" and his movie version of TV show "Skins." And finally, there's Travis Beacham, a writer on the first "Clash," who wrote a fascinating China Mieville-esque dark fantasy script called "Killing on Carnival Row," which is better at world building than at dialogue or plotting, but Beacham's vision clearly got him noticed; he's got several huge-scale projects in the works, including "The Black Hole" for Disney and a new version of "20,000 Leagues Under The Sea" for Timur Bekmambetov.