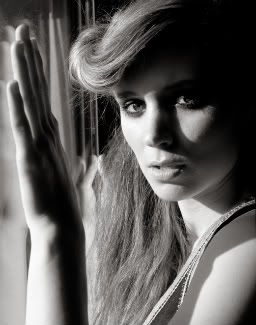 So, we had an interesting tip come in from an anonymous commenter on our story yesterday about South African rapper Yo-Landi Vi$$er being linked to the role that every actress in Hollywood is after, Lisbeth Salander in David Fincher's "The Girl With The Dragon Tattoo."

Between the spammers and legit feedback we do occasionally get some solid tips that filter through. For example, Jeremy Renner being considered for Paul Thomas Anderson's untitled Scientology film was something that started in our comments section. So when a comment appeared from a reader suggesting they had an in on the casting of 'Dragon Tattoo,' and mentioning that actress Rooney Mara -- who's got a key role in Fincher's upcoming "The Social Network," and was the lead in the recent "Nightmare on Elm Street" -- was the frontrunner to play Salander we decided to look into it.

They wrote: "Rooney Mara is the secret lead contender... she steals her scenes in 'The Social Network' particularly the opening scene with Jesse Eisenberg. A safe bet for Fincher because this girl has to be in all THREE of the Dragon Tattoo movies..." We took this bit of info and ran Mara's name up the flagpole with our sources, and they confirmed that the commenter was indeed correct, and she is indeed a contender for the role.

However, while the commenter might be right, nothing is for sure, and to repeat what we said yesterday, Fincher's not done casting yet, and there are still plenty of names in the mix (and really, pretty much every actress under 30 in Hollywood is going for the part). But we'll keep a close eye on further developments , and at the very least it's one more name to add to your 'Who Will Play Lisbeth Salander?' office sweepstakes. This writer drew Kathy Bates. He's not holding out much hope.