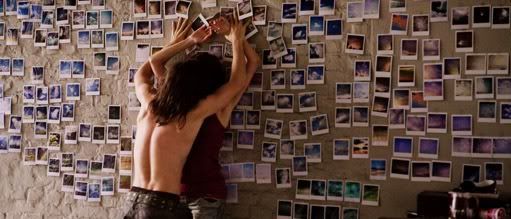 Completed filming in 2007, screened at the Venice Film Festival and Toronto Film Festival last year, and marking the first film from Jaco Van Dormael ("The Eighth Day," "Toto le heros") in over a decade, we've been anxiously waiting to see what this ambitious sci-fi drama is all about.

Starring Sarah Polley and Jared Leto, the film is a time spanning tale about a man who wakes up in the year 2092 to find himself 120 years old, the oldest man in the world and the last mortal in a world where nobody dies. 'Nobody' will explore the butterfly effect through it's protagonist's eyes in a tale that spans centuries and planets and studies the impact that choices have on our lives. Diane Kruger, Rhys Ifans, Linh Dan Van ("Ninja Assassin") and Juno Temple co-star in the film, and word has it that it's supposed to be visually stirring.

We haven't heard buzz on this one either way, but we're definitely intrigued and curious. The film opened in Belgium and France earlier this year and is now slated to hit Canadian theaters on July 16th. While opening an equally heady sci-fi film against "Inception" probably isn't the best idea, we're just glad it's getting out there. Still no word yet on if or when distribution in U.S. might happen; as far we know it still needs a distributor.

The trailer for the film, which we have posted sometime ago, is below as a refresher in addition a couple more new images from the film. Look for a review of the film sometime next week.