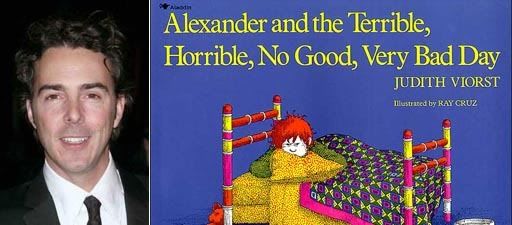 Shawn Levy, who is currently filming the robot boxing film "Real Steel" and released the rom-com "Date Night" earlier this year, is headed back into children's film territory as he is set to produce and develop an adaptation of the classic kid's book "Alexander and the Terrible, Horrible, No Good, Very Bad Day" by Judith Viorst.

The comedy "revolves around family members collectively enduring the worst day of their lives. In the book, the central character, Alexander's day goes from bad to worse after he wakes up with gum in his hair. The young boy gets so frustrated that by bedtime, he threatens to move to Australia." Yeah, we've had days like that too.

No word on when production is being prepped for, but Rob Lieber will be penning the screenplay. Levy won't necessarily direct the project, though Fox, who have raked in big bucks thanks to his "Night At The Museum" films, are probably eager to get him in a chair with his name on it.