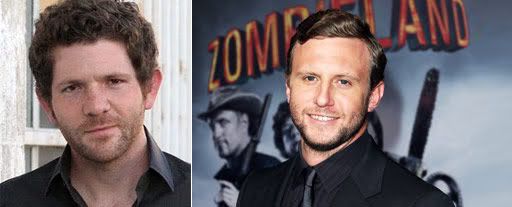 One of the big questions hanging over this summer at the movies has been whether the success of "Inception," and the failure of the likes of "The A-Team," "Marmaduke" and "Jonah Hex" would open the door to more original projects at the big studios. Several sites speculated a few months ago that executives were desperately asking agencies for original material, after many seemingly sure-fire hits based on pre-existing properties tanked, and that was before Christopher Nolan's picture started to make serious coin (it's closing in on $500 million worldwide after four weeks).

Clearly, the comic book adaptations and CGI talking animal movies aren't going away, but there are signs that original, difficult material might be more likely to sell -- for instance, Heat Vision report that Warner Bros have picked up the rights to a top-secret pitch from writer Josh Zetumer, which will be executive produced by rising director Ruben Fleischer ("Zombieland").

Details on the film are being tightly guarded, but, like "Inception," it's apparently star-driven and partly genre-influenced (although it's not a sci-fi picture), and "can't be put in a box," as one unnamed executive said, possibly while shredding scripts for an adaptation of "Jenga." WB bought Zetumer's pitch on the spot, so they're clearly pretty keen on it.

Zetumer's been a hot name around town since he sold a spy thriller called "Infiltrator," also at Warner Bros., which Leonardo DiCaprio is attached to. Since then, he was one of two writers brought on by Universal to write parallel scripts for the fourth "Bourne" film (although he's been since replaced by Tony Gilroy), and he also wrote a draft of "Dune," and did uncredited doctoring work on the likes of "Quantum of Solace" and "Sherlock Holmes."

There's no details on other talent at this stage, although it's not unreasonable to suggest that Fleischer may be considering it for his follow-up to the currently-shooting comedy "30 Minutes or Less;" considering Zetumer still has to write the damn thing, the schedules should match up.