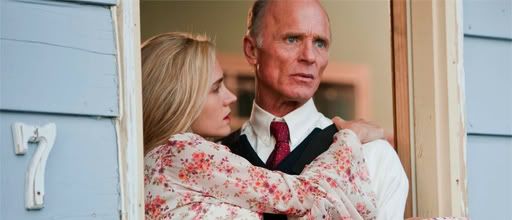 After winning the Best Original Screenplay Oscar for Gus Van Sant's "Milk," Dustin Lance Black has lined up a number of projects. Already on his busy slate is Clint Eastwood's biopic "Hoover" (read our script review), David Gordon Green's "Barefoot Bandit" and an adaptation of the graphic novel "3 Story: The Secret History Of A Giant Man." However the writer has also quietly been working on his directorial debut "What's Wrong With Virginia?" based unsurprisingly on his own script.

'Virginia' centers on the charming but psychologically disturbed titular mother (Connelly) who holds a secret 20-year affair with a sheriff (Ed Harris) now running for state senate. Their relationship is then tested when the mother's 16-year-old son begins a relationship with the sheriff's daughter (Emma Roberts). Lucas Grabeel, Carrie Preston, Amy Madigan and Toby Jones also evidently co-star.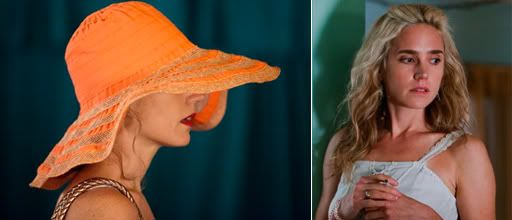 Here's the official synopsis:

Written and directed by Academy Award-winner Dustin Lance Black ("Milk"), "What's Wrong With Virginia" stars Academy Award-winner Jennifer Connelly as Virginia, a charming, yet mentally ill mother whose greatest love is her protector and illegitimate son, Emmett (Harrison Gilbertson). But her longest love belongs to the local-married-Mormon Sheriff, Richard Tipton (Ed Harris), who is running for public office and might very well be Emmett's father. This boardwalk town's well-kept secrets are threatened when Virginia's son begins a romantic relationship with Tipton's daughter (Emma Roberts). "What's Wrong With Virginia" is a humorous, heartfelt drama that pokes at the American dream as it charges toward a climactic shoot out that begs the question: can a woman like Virginia ever play the part of mom?
"It's sort of a moving story of this woman who does have a lot wrong with her, but a lot that's right about her and her relationship with her son who's sort of a teen," Connelly explained earlier this year. "She's getting to the point where she kind of needs to let him go. It's very funny because she's wildly inappropriate. I thought the script was wildly funny, but also really sad."

Obviously, you can't tell much from a few images, but it'll be fascinating to see what kind of director Black is with the talent at hand. The film doesn't have a release date or distributor yet, but that should change after the film premieres next month at TIFF. [Facebook]