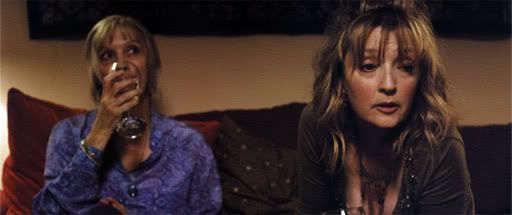 While the line-up at Cannes this year was generally deemed to be something of a disappointment, with high profile films like "Fair Game" and "Biutiful" failing to meet expectations, one of the few films that was deemed to have delivered was Mike Leigh's latest, "Another Year." While our man on the Croisette didn't manage to catch it, it picked up mostly excellent reviews, and was generally seen to be a step up from the divisive "Happy-Go-Lucky."

The film's going to play at the Toronto and New York Film Festivals, and hits theaters December 29th, but in the meantime, The Guardian premiered the first look at the trailer for the film today, and, as a result, it's cemented its place as one of our most anticipated films for the rest of the year. Typically for Leigh, it looks warm, funny and humane, and the performances, particularly from Jim Broadbent and Lesley Manville, look to match their early awards buzz.

If you weren't already aware, the film follows an elderly couple (Broadbent and Ruth Sheen), and their family and friends, over the course of a year, and features a who's-who of British character actors in support, including Manville, Peter Wight, David Bradley, Karina Fernandez, Phil Davis and Imelda Staunton. It hits theaters in the UK on November 5th, and we hope to catch up with it near then. In the meantime, check out the embed below, courtesy of Rope of Silicon.