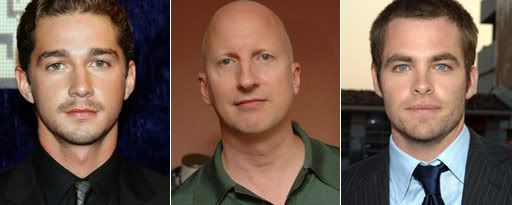 Our hearts broke earlier this year then the awesome sounding project "The Promised Land," set to be directed by John Hillcoat with Shia LaBeouf, Ryan Gosling, Scarlett Johansson, Paul Dano, Amy Adams and Michael Shannon set to star, fell apart about a month before it was supposed to start shooting. And while we really hope that project comes together again somewhere down the line, it looks like Hillcoat and LaBeouf and trying to find a way to work together again.

The director and actor are circling "Triple Nine," a script by Matt Cooke. The film centers on "a group of crooked cops planning a major heist who realize they must shoot one of their own in order to get away with it. The lead character is an upstanding young officer who they choose as their victim. 999 is the police code indicating that an officer needs immediate assistance."

For a moment we thought this might be the heist film Hillcoat and Joe Penhall talked about earlier this year, an English remake of French film "La Bonne Annee" based on the original 1973 film by Claude Lelouch. But either way, it seems like Hillcoat really wants to make a heist/cops 'n robbers film as he's also been recently linked to a remake of the classic "Le Cercle Rouge."

But this film appears to be in very early stages. No official talks are happening, but Hillcoat and LaBeouf are said to be interested. Earlier today, Production Weekly also tweeted that Chris Pine was circling the film as well.

Add this one to the growing list of potential Hillcoat projects. And in case you missed it, check out Hillcoat's totally off-the-wall, NSFW, mindfuck of a video for Grinderman's "Heathen Child."