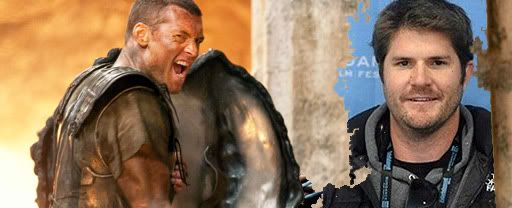 Update: Looks like Deadline's intel was way off base (or old information). Jonathan Liebesman is confirmed to direct "Clash of The Titans 2."

The rest of the story, below, is basically obsolete now.

Ever since word hit earlier this summer that Warner Bros. and Legendary Pictures were gearing up a sequel to the post-3D-conversion mess that was "Clash Of The Titans," Jonathan Liebesman has been attached to direct, but it looks like that might be very premature.

Deadline reports that Liebesman and Warner Bros. are "far apart" on salary and no deal has been locked down yet. If you're wondering what, if any leg, Liebesman has to stand on, he most recently put the highly buzzed alien invasion flick "Battle: Los Angeles" in the can and he might feel his price tag should be a bit higher. And obviously, with "Clash Of The Titans 2" to be shot in 3D instead of converted, Warner Bros./Legendary are going to be trying to keep costs down as much as possible.

Can't say we're too invested in how this turns out. "Clash Of The Titans" was pretty awful and we definitely don't care about a sequel. At any rate, for those of you that do, Sam Worthington is returning with Gemma Arterton, Ralph Fiennes and Liam Neeson also likely to reprise their roles. Production is slated to begin in February with a spring 2012 release in mind.