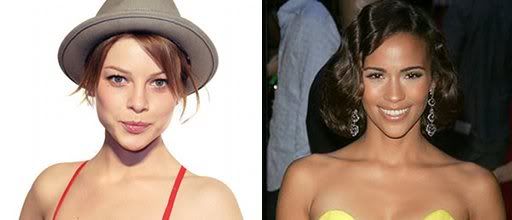 Okay, until Paramount give this thing a title, we're still calling it "Mission: Impossible 4" for brevity's sake, particularly since it looks like there is going to be a whole host of casting rumors before this thing gears up to start shooting this fall.

The next decision to made following the hire of Jeremy Renner, is landing the role of the female operative in the film. Deadline reports that Lauren German ("Hostel: Part II," "Happy Town") and Paula Patton ("Precious," "Just Wright") are testing for the part. No other details at this time.

As we reported this morning, the film will be dropping its working title and will be a reboot of sorts with a storyline that won't be tied to "Mission: Impossible 3." The film will shoot this fall with Brad Bird directing. Update: Deadline says Kristen Kreuk, known for playing Lana Lang on TV's "Smallville Beginnings" and Chun-Li in "Street Fighter: The Legend of Chun Lin" is also in the running.