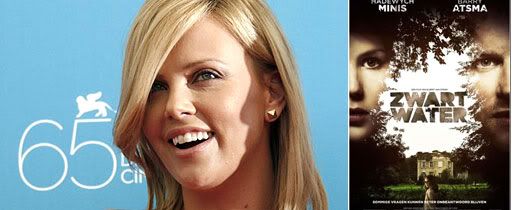 Charlize Theron has snatched up the rights to the Dutch horror, "Two Eyes Staring" ("Zwart Water") via her production company Denver & Delilah according to THR.

Directed by Elbert van Strien, the film centers on a nine year old girl who discovers her sinister new friend is the ghost of the dead twin of her mother (got that?). Her father also begins to suspect his wife of hiding a terrible secret, resulting in deadly consequences.

It honestly sounds rather rote, some recent festival reviews, aren't exactly glowing or very positive, and the trailer (below) doesn't do much convincing otherwise, but we like Theron, so we hope she knows what she's doing and will at least give her the half benefit of the doubt. There's no word whether she'll produce the picture, let alone act in it.