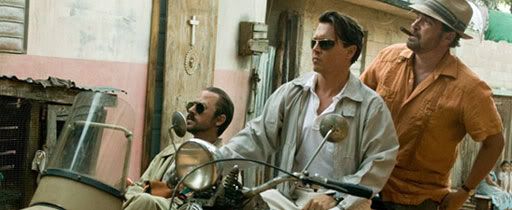 By now you've hopefully heard that Graham King, the Academy Award-winning producer behind "The Departed" has formed a new acquisition, distribution, production, and financing company called FilmDistrict with Sony vet Peter Schlessel and former Apparition chief Bob Berney.

For those lamenting the loss of a mid-sized film distributor like Apparition, hopefully FilmDistrict will fill that gap.

More importantly, Film District will likely be distributing films that they have produced, such as Bruce Robinson's long-awaited Hunter S. Thompson film adaptation, "The Rum Diary," starring Johnny Depp, and William Monahan's Keira Knightley/Colin Farrell vehicle, "London Boulevard," that have yet to secure a distributor. While no official decision has been made if FilmDistrict will indeed release the pictures, King told Anne Thompson, that he hopes to release "The Rum Diary" next fall.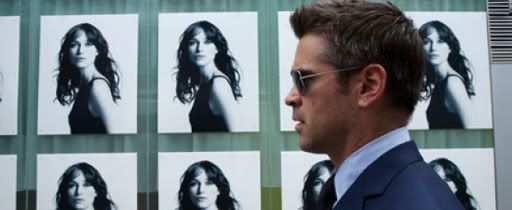 That's an incredibly long wait, but at least the picture is coming out at all. The film shot in the spring of 2009 and there's been little word on it since despite its rather fetching cast of Depp, Aaron Eckhart, Amber Heard, Giovanni Ribisi and Richard Jenkins. Rumored to appear at Cannes last year (which obviously didn't happen), perhaps a fall 2011 release could see the picture premiere at the Croisette next spring? Delayed or not, the fact that the film distributors are eyeing Oscar season as a release is never a bad sign.

Hopefully the long and equally delayed "London Boulevard" will gain some kind of release timetable soon as well (though there hasn't been good word of mouth so far). The picture centers on a South London criminal released from prison (Farrell) who tries to give up the gangster life by becoming a handyman for a reclusive young actress (Knightley). It also co-stars David Thewlis, Anna Friel, Ben Chaplin, Eddie Marsan, Sanjeev Baskhar, newcomer Jamie Campbell Bower and Ray Winstone.

Either way, King and co. want full authority over the films they're making so our guess is they will eventually release both. "I don't want to spend three years making a movie and send it over to a distributor," King told Thompson. "I want to control my movies from production all the way to the end user. I'm not putting money at risk: with the right team, there's success to be had. You never know what's round the corner. We're open for business. If I go down, I go down, and I don't have to blame someone else for it."

Not every GK Film will be a FilmDistrict picture though. For instance, the company is also producing Martin Scorsese's "Hugo Cabret" in 3D, but Sony and Paramount have been circling that one since day one and it feels like a studio film that will need that kind of marketing push and weight.