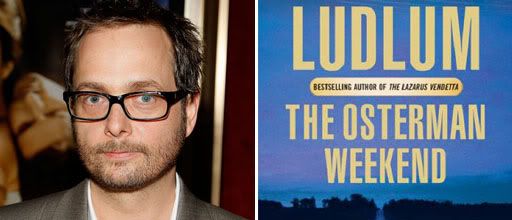 In mid-July, it was reported that Robert Schwentke was eyeing an adaptation of Robert Ludlum's "The Osterman Weekend." While Summit still tries to woo the very in-demand director (he's been linked to "R.I.P.D.," "Shadow Divers" and "Wolverine 2") to the project, they've gone ahead and hired a writer to polish up the script.

Deadline reports that Jesse Wigutow ("It Runs In The Family") has been tapped to re-write the script by Simon Kinberg ("Sherlock Holmes," "Mr. and Mrs. Smith"). If you're not familiar with the story, it follows "a guy trapped in a conspiracy, running for his life. Just before he leaves on his annual weekend getaway with friends, John Tanner is visited by a reporter and told his pals aren't who he thinks they are. When the journalist ends up dead, Tanner struggles to stay alive long enough to figure out who he can trust."

The book has already been adapted into a 1983 film by Sam Peckinpah but the material is certainly ripe for a fresh take.