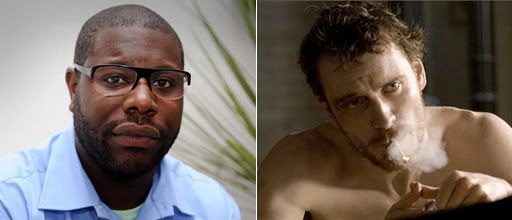 Artist-turned-helmer Steve McQueen is set to reunite with his "Hunger" star Michael Fassbender for a sexually-tinged drama that will make for his sophomore directorial effort.

The New York-set drama will follow the life of a 30-something year old man named Brandon (Fassbender) who has difficulty managing his sex life, with the story noted to "examine the nature of need, how people live their lives and react to the experiences that shape them." Interestingly, it sounds like the film will use another basic human need as the driving force of its narrative.

The film will be scribed by McQueen and Abi Morgan ("Brick Lane") with Iain Canning producing through his British-Australian shingle See-Saw Films, who are also responsible for the highly touted Tom Hooper royal drama "The King's Speech" starring Colin Firth and Geoffrey Rush coming out this fall, in association with Film4 .

Unfortunately, the news does likely signal the temporary fall (or delay at least) of McQueen's planned Fela Kuti biopic but any reunion between McQueen and Fassbender is definitely something to get excited about considering their stellar work on "Hunger," the Camera d'Or winner at the 2008 Cannes Film Festival. Hopefully the story of the afro-beat icon has only been put on the back burner for now; based on Michael Veal's book "Fela: The Life and Times of an African Musical Icon," the pic was set to star actor Chiwetel Ejiofor and was being developed by Focus Features.

Lensing on "Shame" will begin on location next January for what is described by Tim Haslam -- the CEO of HanWay Films, who will be selling pic at the upcoming Toronto Film Festival -- as a "modern story that is deeply honest and provocative."