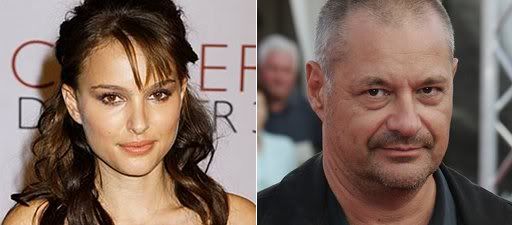 File this under Maybe But Probably Not.

Pajiba reports that Natalie Portman and Jean-Pierre Jeunet are circling "Brothers Grimm: Snow White," a project that first surfaced earlier this summer with none other than Brett Ratner's name attached to produce alongside Ryan Kavanaugh, Bernie Goldmann, Tucker Tooley and John Cheng.

The 3D picture (of course) was described by Ratner at the time as a complete revamp of the fairy tale we all know and love. "This is not your grandfather's Snow White," Ratner said. "Melisa [Wallack, screenwriter] went back to the 500 year old folk tale and put in some of the things that were missing from Walt Disney's film. His dwarves were miners, and here they are robbers. There is also a dragon that was in the original folk tale. Walt made one of the great movies of all time, but ours is edgy and there is more comedy. The original, made for its time, was soft compared to what we're going to do."

Our only hope for the film is that Melisa Wallack has done work on the AIDS drama "The Dallas Buyer's Club," that, while still in development, has at various points attracted the likes of Brad Pitt and Ryan Gosling. And with high profile stars like Portman and Jeunet taking a look at the material, we presume it's not, uh, Ratner-esque.

But again, bear in mind, this is probably one of about a dozen scripts that are passing through both the actress and director's hands, and while they may be interested it takes more than that to get talent to sign on the dotted line.