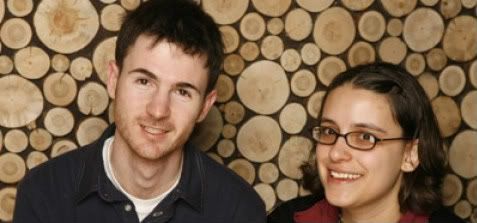 We're big fans of directors Ryan Fleck & Anna Boden having knocked our socks off with their one-two punch of "Half Nelson" and "Sugar."

While doing press for their latest effort, the ensemble dramedy "It's Kind Of A Funny Story" set to hit theaters on October 8th, we had the chance to catch up with the directing pair, who dropped both good and bad news about some of the projects on their slate.

The bad is that their adaptation of Marisha Pessl's excellent novel "Special Topics in Calamity Physics" appears to be dead. The pair have been attached to the project for a few years, and at one stage it seemed likely to be their follow up to "Sugar." But it seems once the studio they wrote it for collapsed, the project pretty much stalled out. Said Fleck, "We wrote that a few years ago for Miramax, R.I.P... So it's sort of in limbo right now. But we're not really working on that right now." It's a shame, as the book is very good, and it would've been interesting to see what Fleck & Boden made of it. Hopefully it'll be resurrected down the line.


The better news is that the pair have begun work on another project that is still in its very early stages. "We started writing something but we don't know what it's about yet. It's just a collection of ideas. Too early to get into. It'd be another ensemble piece, it's a multiple character thing. It'll be fun," Fleck told us. Clearly the project is a little ways off, but the duo have shown themselves to possess a remarkable and unique voice in their original scripts, so we're curious to see what they're cooking up.

Obviously, there's no word yet on what talent they will get together for their next film, but Fleck & Boden have one name they'd like to work with in the future: "We've been big fans of Mark Ruffalo for a long time and we've run into him at festivals or some kind of premiere party or something... We think it'd be fun to work with him on something in the future, but we don't really have anything lined up yet." Of course, this doesn't mean that anything concrete is planned, and the actor will be spending much of next year Hulking out in "The Avengers," but the idea of Ruffalo working with the pair is a tantalizing one.

"It's Kind Of A Funny Story" opens in limited release on October 8th -- while our man in Toronto wasn't the biggest fan when he caught it recently, it seems like its definitely worth checking out for Zach Galifianakis' surprisingly moving performance. --Interview by Christopher Bell