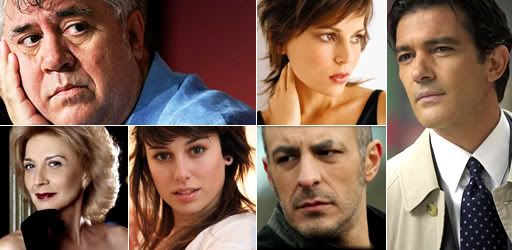 Sony Pictures Classics continues their long-standing and successful relationship with Pedro Almodóvar, picking up the North American rights to the director's forthcoming thriller "The Skin That I Inhabit" ("La Piel Que Habito"; previously referred to as "The Skin I Live In").

A revenge picture based on crime novelist Theirry Jonque's 2005 book, Tarantula, the film is about a plastic surgeon's revenge on the man who raped his daughter. But really, that's just scratching the surface. You can read the full synopsis of the book here, but in short, this is a film that has a loathsome protagonist who, while seeking justice for his daughter, keeps his wife imprisoned and subjects her to humiliating sexual acts with strangers. The story also apparently features a wide variety of characters whose lives end up intersecting so it's not a surprise to see the number of new names attached.

The film stars Antonio Banderas, Marisa Paredes (Almodóvar's "All About My Mother" and "The Flower of My Secret"), Jan Cornet, Roberto Alamo, Blanca Suárez, Eduard Fernández, José Luis Gómez (Almodóvar's "Broken Embraces"), Bárbara Lennie, Susi Sánchez, Fernando Cayo and Teresa Manresa. Longtime collaborators such as composer Alberto Iglesias, DoP Jose Luis Alcaine and editor José Salcedo are once again in the mix. The film has a tidy budget of 10 million Euros and is currently in the midst of an 11-week shoot throughout Spain.

No release dates have been revealed as yet but surely the film is an early contender for next year's lineup at the Cannes Film Festival.