While it was a somewhat mixed bag, quality wise, at the Toronto International Film Festival this time around, the good news, after a shaky few years in the independent film sector, is that acquisitions have been very busy this year, with the likes of "Meek's Cutoff," "Everything Must Go," "Insidious," "Super," "The Conspirator," "Rabbit Hole," "Submarine," "Dirty Girl" and "Incendies" all finding homes after their festival debuts. The festival wrapped up last night, but there are still a few films being picked up, from a critical favorite to one of the more reviled films shown.

The best news is that Deadline are reporting that "Beginners," Mike Mills' follow-up to his debut feature "Thumbsucker," has been picked up by Focus Features for a release next year. The film stars Ewan McGregor as a man whose father (Christopher Plummer) comes out of the closet in the twilight of his life. Goran Visnjic and "Inglorious Basterds" star Melanie Laurent are also in the cast and, while packed schedules meant that we unfortunately missed the film at the festival, word was very strong and the clips that turned up last week look terrific.

Focus beat out five other distributors for the film, offering a commitment of $2 million for P&A, and seem likely to slot the film in for a similar late spring/early summer date as this year's "The Kids Are All Right," which saw that film top $20 million, and become a strong contender in the award season race, so Focus' hopes are clearly high.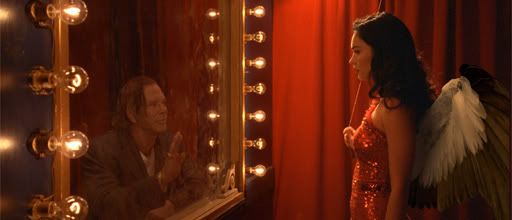 In less happy news, the worst film we saw at Toronto, Mitch Glazer's "Passion Play," has also found distribution, in a seven figure deal with Image Entertainment. We called the film "excruciating" and "unbearable" (proving actor Toby Kebbell, who dropped out of the film at the last minute, to be smarter than he looks...) and other reviews have been much the same, but Image clearly believe that the there's a few dimes to be made from the starry trio of Mickey Rourke, Megan Fox and Bill Murray. Besides, it seems likely that the big-screen release will be brief, and mostly to build some hype for the DVD release, so you should be able to avoid it in theaters. But if you're curious, you check out a clip from the film. [The Hollywood Reporter]

Finally, Adam Yauch's Oscilloscope, who also bought "Meek's Cutoff," picked up Finnish action-horror "Rare Exports: A Christmas Tale," which is about the excavation of the remains of Santa Claus. The company will put it out in time for Christmas, and Yauch said "I'm tempted to say it's like the Coen Brothers meets "The Grinch Who Stole Christmas," but "Rare Exports" is so original in its feel and approach that I'll refrain from such comparisons and simply say — gas up your snowmobiles, load your shotguns and smoke 'em if you got 'em — 'cause we intend to uncage this sucker in theaters for the holidays" [The Hollywood Reporter]