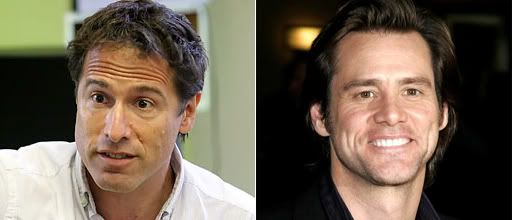 The second half of the last decade wasn't the best of times for David O. Russell. After "I Heart Huckabees" divided critics and audiences, it took a few years to get rolling on another project, the satirical comedy "Nailed," with Jessica Biel and Jake Gyllenhaal. But when money issues left the project incomplete, it was the biggest setback yet for the director.

But in fact, Russell's bounced back in a big way. He's washed his hands of "Nailed," which will likely remain uncompleted, at least for the moment, and his next film "The Fighter" is aiming to be both a commercial hit and a major awards contender when it opens in December. He's since been linked with a whole host of projects, that currently include: "Old St. Louis" with Vince Vaughn and Chloe Moretz; "Pride & Prejudice & Zombies" with Natalie Portman , and the comedies "Grackle," "Aaron & Sara" and "The Silver Lining Playbook" (that is if that last trio of pictures actually see the light of day, our guess is "Grackle" under the aegis of Russell is long gone) and he thankfully turned down the video game adaptation "Uncharted: Drake's Fortune").

But, the LA Times has news of yet another project being offered to the in-demand helmer. According to the site, Russell has been meeting for "Under Cover," a comedy set up at Summit that was recently linked with Jim Carrey. The new report confirms that Carrey is now attached (although the deal isn't yet official), and that Russell is heading the field of directors being considered.

The comedy, from writer Amy Talkington, focuses on a recently divorced man who joins a cover band to fund his custody battle. It sounds fairly generic, but if Russell's flirting with the idea of directing it, that's got to be a good sign, right? It does seem to be merely an offer at this point, the director's very busy and Carrey's got to do "Mr. Popper's Penguins," and possibly Larry Charles' "Pierre Pierre," first, but the pairing of Russell and Carrey could be a lot of fun.