For the bulk of his career,
David Fincher

wasn't exactly prolific. After his debut with "

Alien³

" in 1995, like

Steven Spielberg

and

Ridley Scott

, he's attached himself to dozens of projects over the years, often ones that prove to be difficult to get green lit. Not that there's any sign of this letting up now. Entering a purple patch in his career (next Christmas' "

The Girl With The Dragon Tattoo

" will be his fourth film in five years) the director has a wide array of potential projects on the horizon including "

20,000 Leagues Under The Sea

," "

Heavy Metal

," "

The Girl Who Played With Fire

," HBO series "

Mindhunter

" and who knows what else percolating further down the line.

But what of the projects that slipped through the cracks? As soon as "

Se7en

" pushed him onto the A-list, there have been a number of intriguing projects linked to Fincher that never saw the light of day. Whether falling apart just as they seemed ready to go, or never quite getting the support from those who hold the Hollywood purse strings, they provide an fascinating look at avenues and genres Fincher has yet to explore on screen (sci-fi and comedy) as well as material that fits very much into the thematic and aesthetic wheelhouse that is associated with his name. With "

The Social Network

" hitting theaters today, we've rounded up five that we'd still love to see some day.


"

Rendezvous With Rama

"
Let's face it, should Fincher ever make this movie it will be his

Stanley Kubrick

-esque science-fiction space epic. Not only was the project based off

Arthur C. Clarke

's novel (he wrote '

2001

'), the picture has space odyssey written all over it. Shepherded under the aegis of actor

Morgan Freeman

for over a decade, the actor admitted to MTV in 2007, "it's a very intellectual science fiction, a very difficult book to translate cinematically." Making the sell even harder he said, "There are no guns, no explosions. Although it's fiction, it's all based on pure science."

An opaque sci-fi novel about mankind's awakening relationship with the universe and zero action? Paging

Terrence Malick

maybe? Otherwise yeah, we see how it would incredibly difficult to get a studio on board. The novels (four of them in total) focused on a 30-mile-long hollow cylindrical alien spaceship that is discovered in our solar system and a group of space explorers sent out to investigate, who find out its intentions and unlock its mysteries. But since the novels had little action to speak of, the project could have ended up more "

Solaris

" then "

Sunshine

" (and neither project was very profitable at the box-office) and it never got off the ground.

Freeman spent years developing the passion project (he once wanted to direct himself) until he convinced his "

Se7en

" director to take a crack at it in 2007, but by the following year Fincher had pronounced the project dead. Freeman had been in an auto accident a few months prior and the filmmaker had said even after all this time there was no script.

Our only hope is that

Alfonso Cuarón

's action sci-fi film "

Gravity

" gets made and somehow does gangbusters at the box-office and then studios start rifling through their drawers for similar projects. But one really can't imagine the slow, arty and hypnotic "

2001: A Space Odyssey

" being green lit in this day and age, let alone a picture that sounds like its not-too-distant cousin, that is unless some superstar cast comes on board and those names will sadly have to be much bigger than Morgan Freeman.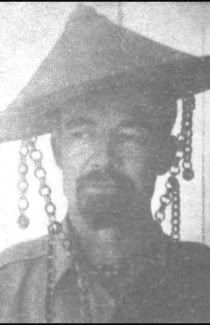 "

They Fought Alone

" aka
"

Fertig

"
David Fincher

, "

Chinatown

" scribe

Robert Towne

,

Brad Pitt

and WWII -- can we see this film made like, tomorrow, please?

Originally titled "

Fertig

" and then changed to "

They Fought Alone

," the story centered on Wendell Fertig, a civil engineer and American Colonel who led a rogue American-Filipino "barefoot" guerrilla force on the Japanese-occupied, southern Philippine island of Mindanao during World War II. The script was written by

Willam Nicholson,

a co-writer of "

Gladiator

," and while it was supposed to be Fincher's post-"

Panic Room

" project, the film obviously never materialized. One has to wonder with "

The Thin Red Line

" and HBO's "

The Pacific

," has this WWII setting been done too much? Then again, this tale is about a bare-bones outfit — they allegedly made bullets from curtain rods; telegraph wires from iron fence — and how they took to the jungle to survive and fight the war on their own terms after the U.S. Army forces had already surrendered.

Yes, Brad Pitt was in

Quentin

Tarantino

's revisionist WWII comedy "

Inglourious Basterds

," but we would like to end our lifetime seeing Pitt in one gritty and visceral WWII film, and who better than under the direction of Fincher. Yet "They Fought Alone," has been kicking around since late 2001, so the chances of it ever being made seem slim. There was a glimmer of hope in 2009 during discussions of the deluxe DVD edition of "

Chinatown

"
—
Fincher did a commentary track
—
when Towne noted the two were mutual admirers of each other's work and said, "we're" trying to make a movie together" (and Fincher had revealed months earlier that "Fertig" was indeed that project). But it's been almost a decade (

Tom Cruise

was interested at one point) and as Fincher keeps piling on new projects and Towne continues to age, we're not sure this one will ever happen. Though to be honest, simple premise alone, we're there the day it hits screens and months before as its champion.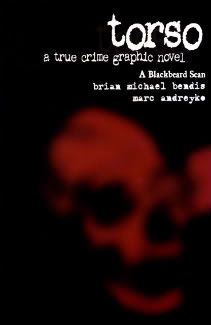 "

Torso

"
On the surface, the "Torso" project — a true-crime graphic novel about

Eliot Ness

' post-

Untouchables

/

Al Capone

days — would entrench Fincher deeply
back
into his familiar serial-killer world. Written by

Brian Michael Bendis

and

Marc Andreyko

, the novels placed Ness in Cleveland years after Capone had been brought to justice and centered on a true-life serial killer taunting the detective with notes regarding the hacked-off and lifeless torsos that had been popping up in the city. While ostensibly about a psychotic murderer, the project also sounded more in line with Fincher's interest in obsessions, among other themes. "I'm not interested in the serial killer thing," he told MTV in 2007. "I'm interested in Eliot Ness and the de-mythologizing [of him] because 'The Untouchables' was only two-three years of (his) story. There's a whole other, much sinister downside to it. We want to make the '

Citizen Kane

' of cop movies."

Gestating since 2004, "Torso" looked like it had found its missing body parts in late 2008 when it appeared like
Matt Damon
would be taking the lead and
Rachel McAdams, Casey Affleck, and

Gary Oldman
would be joining the cast
(though Fincher once called most of the casting names "rumors")
, but the film fell victim — like many do — to studio politics. Fincher was warring with

Paramount

at the time over the exorbitant running time of

"

The Curious Case of Benjamin Button

," and in a game of retributive who-would-fold-first, the studio let the rights to 'Torso' lapse in a reported "fuck you" to the director. Fincher responded by taking his "

Heavy Metal

" project
(which Paramount had already dropped as an earlier slap on the wrist)
to

Sony

where it looks like he's found a new home ('

S

ocial Network'

and '

Dragon Tattoo

' are set up there and it's the first studio where he's made back-to-back projects). Last we heard, while 'Torso' rights had lapsed, the producers —

Bill Mechanic

, the former Fox exec ballsy enough to green light "

Fight Club

" — still felt the film would be made, and a few months later, Bendis (who now owns the rights again) said the same thing, but there's been little movement in over a year. Whether Fincher ever decides to return to the material remains to be seen, but the cast alone is enough for us to buy a ticket years in advance.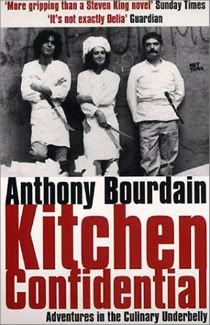 "

Seared

"/"

Untitled Chef Project

"
You wouldn't take Fincher to be a closet foodie, somehow; everything that's been reported about his working practices suggests he's probably a food-is-fuel kind of guy. But he's twice come close to directing films set in the culinary world, and it's not difficult to see why it appealed to the helmer: the high-pressure hierarchy of a restaurant kitchen isn't a world away from a film set. More importantly, both scripts, like "

Zodiac

," and to some degree "

The Social Network

," dealt with obsession — in this case, people driven, over-and-above all else, by a desire to achieve perfection, and you can see why

David "99-Takes" Fincher

might identify.

The first project was "

Seared

," a loose adaptation of renegade New York chef

Anthony Bourdain

's memoir "

Kitchen Confidential

." Around 2001,

Brad Pitt

was attached to star as Luke Casdin, the infamous hard-living chef at top Manhattan restaurant Horatio's, with

Benicio Del Toro

also linked to the role of Bobby, his sous chef. The tone's not unlike "

Shampoo

" as directed by

Martin Scorsese

, as Luke juggles relationships with his 17-year-old girlfriend and with an older restaurant critic, while trying to keep his kitchen going over a busy weekend. The script, by

Jesse Wigutow

("

It Runs In The Family

"), is strong and well-observed, capturing the controlled chaos of a top kitchen perfectly, and it's full of the kind of hijinks that Bourdain's excellent book is full of — snorting coke off worktops, sleeping with a newly-married woman on her wedding day. But Fincher was burnt out after "

Panic Room

," and New Line decided to instead turn the book into the short lived Fox sitcom of the same name, which starred

Bradley Cooper

in an early leading role.

"

Untitled Chef Project

" was a later, separate project, written by

Steven Knight

("

Dirty Pretty Things

," "

Eastern Promises

"), although there's plenty in common with the earlier film — a coke-addled, driven chef protagonist, for instance, who was set to be played by

Keanu Reeves

. Fincher told MTV in 2008 that, "It's good and chewy. It's like a celibate sex comedy if that means anything. It's really about the creative process. It's truly an aromatic art-form, making food. I love that idea. And I love Keanu's passion for that world." Knight's script is more conventional — a protagonist in search of a redemption, a more formal romance with his fish chef (albeit one that involves Reeves' character threatening her with a knife at one point), and the structure is almost like a caper movie in places — but it's also a strong piece of work.

In the end, Fincher focused on "

Torso

," and then took on "

The Social Network

," so the project hit the backburner: it's still theoretically an ongoing concern, but we'd be surprised if it saw the light of day in the same form. Having said that, it's clear that haute cuisine is a particular interest of Fincher's, his having circled the subject for close to 10 years now, and we're sure he'll find a way to scratch that itch in the future. A live-action "

Ratatouille

" remake, anyone?


"

Black Hole

"
Of all the grown-up, post-"

Watchmen

" graphic novels,

Charles Burns

' "

Black Hole

" (unrelated to the batshit-crazy Disney space adventure of the same name) is one of the most acclaimed. Published between 1995 and 2005, and collected in a complete volume in that final year, Burns' work is set in 1974, and follows a group of Seattle teenagers who contract a sexually-transmitted-disease that causes physical mutations. A cure-all metaphor for sexual awakening and adolescence, it picked up all kinds of praise when finally collected, and unsurprisingly swiftly picked up attention from Hollywood, with Paramount picking up the rights.



Alexandre Aja

("

Haute Tension

," "

Piranha 3D

") was the first to be attached, with the promising team of

Neil Gaiman

and

Roger Avary

(whose script for "

Beowulf

" is much better than the film deserved) hired to pen the script. The pair worked on it for a couple of years, until, in February 2008, shortly before the release of "

Zodiac

," it was announced that

David Fincher

would direct the film. Gaiman related on his blog shortly afterwards that, with the helmer likely to demand multiple rewrites, Paramount had hired a cheaper scribe, and that Gaiman and Avary had left the project.

That cheaper writer turned out to be

D.W. Harper

, who's behind the currently-buzzed about projects "

All You Need Is Kill

" that

Doug Liman

will direct and "

Hansel & Gretel: Witch Hunters

," which

Jeremy Renner

and

Noomi Rapace

may star in. It's unclear in the February 2009-dated draft we obtained how much of Gaiman and Avary's work Harper retained, but it's very good work —

David Cronenberg

-meets-"

Dazed and Confused

," respectful of the source material and with a keen sense of period, with all the horror and angst it should have, and a neat sense of poetry.

With Fincher showing a surprising affinity for the dark nuances of under-25 relationships in "

The Social Network

," it would have been fascinating to see the finished product, but as ever, he's a busy man, and Pajiba reported in August that he was

no longer attached

to the project, and it seems likely that "

Black Hole

" will pass into the annals of the great movies never made.


Honorable Mentions


Ever since "

The Game

" was completed, Fincher's had one particular passion project: "

Mank

." It's unsurprising that he had such a particular interest in the project, a biopic of "

Citizen Kane

" writer

Herman

Mankiewicz

with

Kevin Spacey

set in the lead, as the script was written by his father,

Howard Fincher

, a former journalist. The

Ridley Scott

-produced TV movie "

RKO 281

" killed the project for a while, and Fincher Sr. passed a way a few years back, but this may well reappear down the line. Fincher also came close to re-teaming with Spacey on "

Chemical Pink

," a drama set in the world of female body building, based on the novel by

Katie Arnoldi

, with a script by "

Fight Club

" writer

Chuck Palahniuk

, but he passed it off to

Jonas Akerlund

("

Spun

") and the film never materialized.

Despite his bad experience with his "

Alien

" film, Fincher has come close to returning to franchise/tentpole territory:

Nicolas Cage

persuaded him to develop an adaptation of

Frank Miller

's graphic novel "

Hard Boiled

" for some time, which would have been a fully CGI-feature, although that seems to be long dead now. And like fellow serial-attachee

Joe Carnahan

, the director spent a year prepping for "

Mission Impossible 3

," with a dark, violent script involving organ trafficking in Africa, but bailed in favor of skateboarding drama "

Lords of Dogtown

" — which did eventually hit the screens, as directed by

Catherine Hardwicke

.

Fincher was also attached to "

Stay

," the much buzzed about spec from

David Benioff

, which also was eventually made by another director: in this case,

Marc Forster

("

Quantum of Solace

"), who, despite a strong cast including

Ryan Gosling, Naomi Watts

and

Ewan McGregor

, botched it so badly that the film barely saw a release. He's also briefly flirted with other big name projects — including, strangely enough, future Oscar-winner "

Chicago

" (which may sound like an odd match, but Fincher's a

huge

Bob Fosse

fan, counting "

All That Jazz

" among his favorite movies, and he's already said he'd love to direct a musical, so it would have been an interesting one to watch).

There was also the bizarre body-snatching alien parasite thriller "

Passengers

," regularly named as one of the great unmade scripts (it's written in the first person, unusually);

David Ayer

's Cold War submarine drama "

Squids

," which was scuppered by 9/11; the graphic novel adaptation "

The Killer

"; a remake of "

Strangers On A Train

" for

Joel Silver

; and another remake, of one of Fincher's favorite movies, "

The Reincarnation of Peter Proud

." The latter's one of the longest-running projects on the director's slate: it's been in development with

Scott Rudin

since 2001, but as late as last year, "

Se7en

" writer

Andrew Kevin Walker

was hired to give it another stab.

Most, if not all of these projects seem to be dead, although it's possible that one could be resurrected. It seems likely that the

Scott Z. Burns

-penned version of "

20,000 Leagues Under The Sea

" or 'Dragon Tattoo' sequel "

The Girl Who Played With Fire

" will be next, and we'd put money on it being the former. But, as we've demonstrated, you can never quite guess with

David Fincher

...