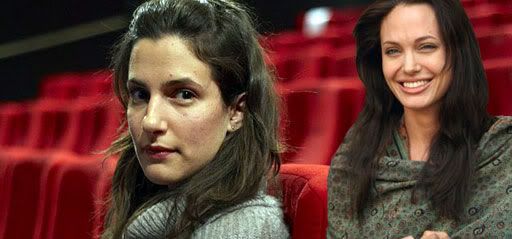 Production on Angelina Jolie's still untitled directorial debut, a Bosnian war drama/romance, has hit a snag as officials in the country have revoked her filming permits citing concerns from women's war victims group.

Warning some spoilers are coming up, so if you'd rather not know details of the plot move on.

So what is causing the issue? Apparently, "the story would centre on a love affair between a Muslim woman and a Serbian man who had raped her, causing outrage amongst citizens." Yikes, that's some bold territory there Angelina. We knew it was a love story, but among the plot details that were revealed back in August, this particular bit of info casts the film in a much different light.

Culture Minister of the Muslim-Croat federation Gavrilo Grahovac doesn't mince any words saying, "They no longer have the authorisation to shoot in Bosnia. They will have it if they send us the scenario with a story which will be different from what we have been told by people who read it."

Bakira Hasecic, head of Women Victims of War adds, "This is misleading history. Among thousands of testimonies by women raped during the war, there is not a single one that tells of a love story between a victim and her rapist. We will not allow anyone to falsify our pain."

Certainly, Jolie isn't shying away from controversy with the material she's chosen for her first directing gig and it will be interesting to see how this all plays out on camera and off. Jolie is currently shooting in Hungary and had planned to wrap the film in Bosnia, but she likely be quickly scouting new locations to finish the film.