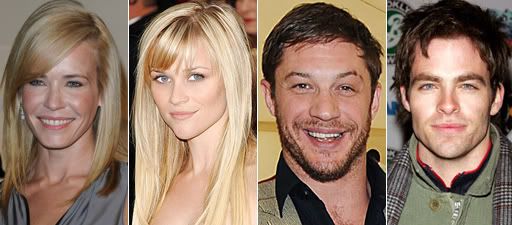 McG is making a romantic comedy called "This Means War." Those words alone should send a chill down your spine but perhaps more horrifying, is that the film has landed some actually talented people to star including Reese Witherspoon, Tom Hardy and Chris Pine.

Deadline reports that the trio of stars are set to be joined by mulitmedia personality Chelsea Handler. The stand up comedian/talk show host/author/model/reality show contestant is taking a prominent role in playing "the best friend and confidante of a woman (Witherspoon) who is lusted after by two best friends."

Handler has actually appeared in movies before -- the National Lampoon's straight-to-DVD comedy "Cattle Call" and the Ally Sheedy drama "Steam" -- but his will be the first one that people actually see and plays in a real movie theater. Production is already underway on the film which is shooting in Vancouver.