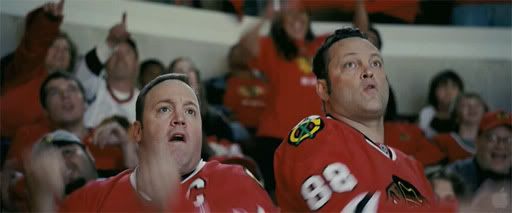 Update: Universal will be removing the offending scene from trailers for the film.

"Ladies and gentlemen, electric cars are gay."

So goes Vince Vaughn in the very first moment of the trailer for the upcoming Ron Howard rom-com "The Dilemma," but in the wake of a number of young gays committing suicide in the past few weeks, that playful phrase is not looking so funny anymore.

Anderson Cooper recently took to "Ellen" to talk about gay bullying, and in addressing how language is used to put people down he brought up the trailer to "The Dilemma," saying, "I was sitting in a movie theater over the weekend and there was a preview of [Vince Vaughn's new] movie, and in it, the actor said, 'that's so gay,' and I was shocked that not only they put it in the movie, but that they thought that it was okay to put that in a preview for the movie to get people to go and see it."

According to Deadline, their comments section had this debate back when the trailer dropped, but Universal execs are confused. A source told Deadline, "we showed the trailer to gay groups like GLAAD and gay executives here and gays in our marketing department and no one was offended and everyone had a positive response." Hmm.

So what's our take on all this? In short, it's much ado about nothing, or, very little, really. Is the phrase tasteless and not politically correct? Sure. Is it the worst thing you can use to insult somebody gay or straight? Not really. But in our experience it's how people talk (again, not condoning it, but that's the reality of the situation) and we've heard both gay and straight people use the expression. Yeah, it's a troubling use of the word as an insult, and as far as witty lines go in a shitty rom-com, it's about as bottom-of-the-barrel-not-really-trying as you can go, but does it deserve an uproar this loud? No. And there's no word yet on how electric cars feel about the comment.

But you know what would really help gay kids, Anderson Cooper? If someone like yourself, who is widely known to be gay, would actually not be afraid to embrace who you are when the camera is on you. Show kids who are struggling with their sexuality that it's okay to be gay in all situations, even when it might affect your very lucrative career. Ellen gave you a golden opportunity when she asked if you were ever bullied to talk about your personal experience. You talked around it wonderfully. We know you don't talk about your personal life but what gay kids really need are strong role models and this could be a fantastic chance to reach these kids in a meaningful way. You can start by making a video for the It Gets Better project.