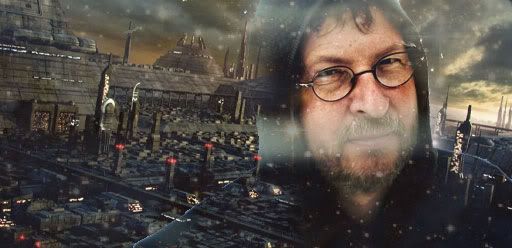 Here's what we know so far: Lars Von Trier's next film, "Melancholia," is an ambitious psychological disaster film about two sisters (Kirsten Dunst and Charlotte Gainsbourg) who deal with a planet that is looming dangerously close to Earth. Dunst's character is set to get married to Alexander Skarsgaard with his father Stellan playing the best man, while John Hurt is slotted as Dunst's father. But, in a book about the director titled simply, "Genius" by Politiken journalist Nils Thorsen, Von Trier fills in more details on what is easily one of our most anticipated films of next year. And he'll be starting in a spectacular fashion, with the end.

"In 'Melancholia' I start with the end. Because what is interesting is not what happens but how it happens! So we begin by seeing the world being crushed, then we can tell the story afterwards," he said. "In this way you don't have to sit and form theories about what will happen, but can delve down into some other levels and become interested in the pictures and the universe – that's what I imagine."

So, Von Trier is gonna get the explosions out of the way first and then presumably flashback so we can focus on character and how things got to where they were. A fascinating way to structure the picture and in typical Von Trier fashion, it won't be an easy ride for the women in the film and he describes the sisters and their take on the upcoming disaster. One sister will calmly accept her fate, while the other will be positively freaking out.



"And there are beautiful pictures as she is just standing there looking at the planet that comes closer and closer and accepts it. The other woman, on the other hand, becomes increasingly panicky," von Trier says. No word if that panic ends with genitals being mutilated or babies falling out of windows.

Other details revealed that Dunst's character, after her marriage, will slowly pull away from her husband and work, slowing down her pace of life, while Gainsbourg's character, upon learning of her young 6 year-old nephew's fear about the world coming to an end, "positions herself in between the disaster and the boy and tells him about a special cave where he can be safe." And of course, Von Trier's well documented own anxieties from his own life will play out on screen. When he was a kid he apparently built pretend bomb shelters under the kitchen table to calm his nerves.

The film went in front of cameras late this summer and we think it's a safe bet to assume Lars Von Trier will once again drive his mobile home to Cannes next year to premiere the film. Any new Von Trier film is pretty much an event and we can't wait to see what he has in store next. [Politiken]